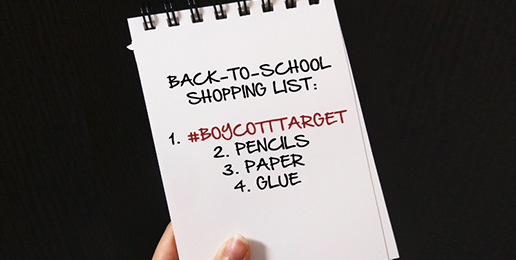 Avoid Target for Back to School Shopping
As back-to-school shopping season nears, I'm asking your family to avoid shopping at Target stores… and to warn your friends about the danger Target presents to women and children.
Together we are making an unprecedented financial impact on a corporation whose policy is to allow men to use women's restrooms and dressing rooms. Target's decision is unacceptable for families, and their dangerous and misguided policy continues to put women and children in harm's way.
We must keep the pressure on Target by avoiding their stores during back-to-school shopping. Let's educate Target to the fact that their bathroom policy earns them a failing grade. 
Target is dependent on a large back-to-school sales season. By spending your money with their competitors, you are sending a strong message to Target that their policy is bad for business.
1.) If you haven't already, sign the #BoycottTarget pledge. Invite your family and friends to sign the pledge too.
2.) Forward this information to friends and family. Invite them to sign the boycott pledge at www.afa.net/target.
3.) Call Target headquarters at 612-304-6073 and personally let them know you are boycotting their stores.
4.) Visit www.afa.net/target for more tools and information on the Boycott Target pledge.
---
This article originally posted at AFA.net.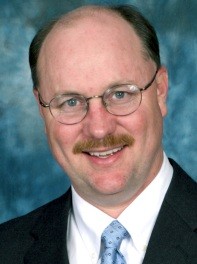 Tim Wildmon is president of American Family Association (AFA) and American Family Radio (AFR). AFA is a pro-family advocacy organization with over two million online supporters and approximately 150,000 subscribers to its monthly flagship publication the AFA Journal. In 1991 AFA started the AFR network which now consist of nearly 200 radio stations. The format is news, information, bible teaching and inspirational music. AFR is the fastest growing radio network of any kind and built more stations in a shorter period of time than any other broadcaster. Other divisions of AFA include the Center for Law & Policy, a...