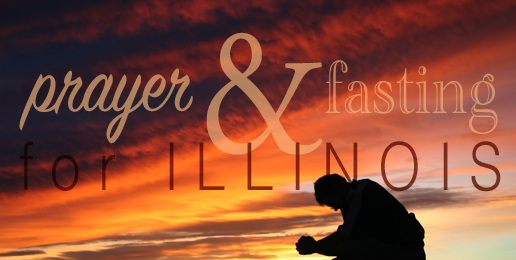 A Call for Prayer & Fasting for Illinois
Written by Pastor Calvin Lindstrom
Church of Christian Liberty & Christian Emergency League
To any discerning Christian, it should be obvious that we have serious moral, cultural, political and financial problems in our nation and our state.
Especially for those who have been living in Illinois, it is easy to be discouraged and weary. For all of our prayers and efforts to stand for truth, we ask where is the fruit?
A study of Scripture and church history shows that there are times when God's people are called to endure long seasons of challenge. We are also called to recognize that the battle we face is ultimately a spiritual battle. We are not given a full understanding in Scripture of all that takes place in the spiritual realm, but from the book of Daniel and other places in Scripture we know that much more is taking place than we realize.
Paul says in Ephesians 6:12, "For we do not wrestle against flesh and blood, but against principalities, against powers, against the rulers of the darkness of this age, against spiritual hosts of wickedness in the heavenly places."
What are God's people called to do in during great spiritual battle? We are called to pray and stand boldly as witnesses to God's truth.
In Romans 15:30 Paul begged his readers to strive together with him in prayers to God for his ministry. The Greek word translated as strive together means to join with someone in severe effort.
There is a blessing in prayer, but the word striving reminds us that prayer is not always easy or pleasant.
We must continually battle the world and our flesh as we stand alert to the wiles of the devil.
On Wednesday, February 20, 2019, Governor J. B. Pritzker is scheduled to present his budget proposal for fiscal year 2020 (the fiscal year begins July 1).
The Illinois Family Institute is calling for a Day of Prayer and fasting on this day.
We know that our state is broke financially. In the midst of this financial brokenness, forces of evil are pushing for laws to promote even more killing of unborn children.
Abortion is just one of the fruits of sin, but it is a particularly poisonous fruit. We pray against wicked legislation that will only encourage more killing.
As part of your prayers and witness, keep in mind two bills regarding abortion: HB 2495 (which further promotes abortion) and HB 2467 (repeals parental notification).
Let us pray that as God humbles us, He will also strengthen us (Psalm 31:24).
Let us pray that God, through the mighty working of the Holy Spirit, will revive His people and church in our state and bring many more to saving faith in the Lord Jesus Christ (Psalm 85:6).
Let us pray that God will bring conviction to our lawmakers that each one will have to give account to Him for all their votes (Psalm 2:12).
And let us pray that God will bring glory to His name and that all might know that our God is alone Lord and ruler over heaven and earth (2 Kings 19:19).
---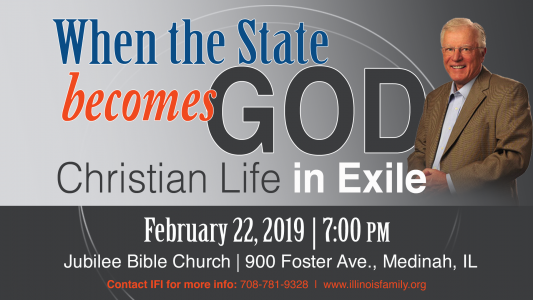 Related Articles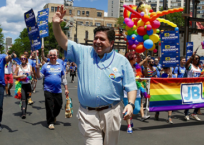 JB Pritzker's Deceitful Divisive Anti-Christian Screed about Darren Bailey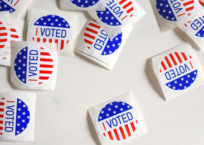 Claim Your Name, Secure Your Vote