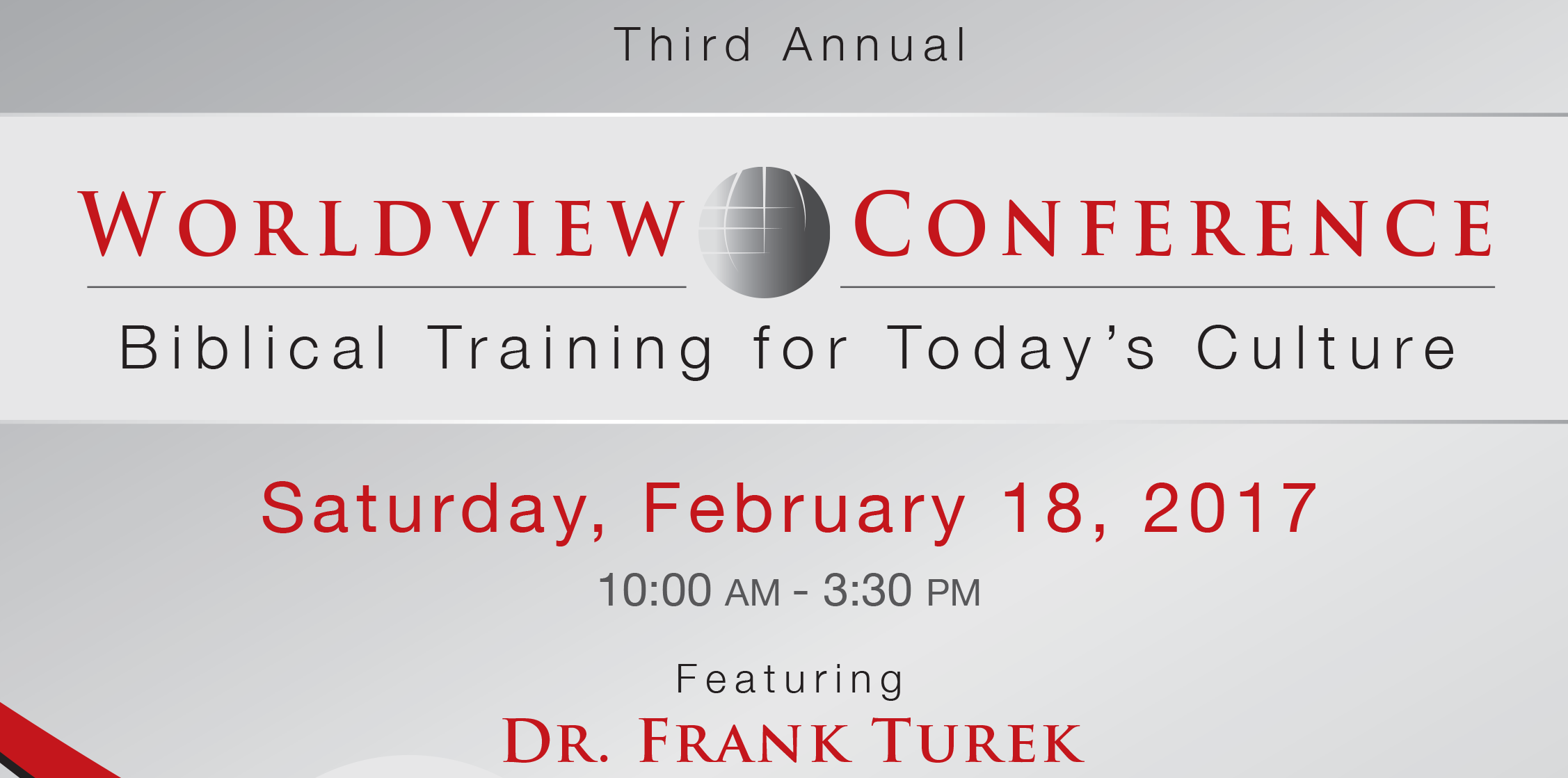 Third Annual IFI Worldview Conference with Frank Turek
February 18, 2017 @ 10:00 AM
-
3:30 PM
|
$20.00 – $50.00
Join us in Barrington for the Third Annual Illinois Family Institute Worldview Conference with Dr. Frank Turek as we deal with issues such as religious liberty, LGBTQ agenda, and more.
Dr. Turek is a dynamic speaker, award-winning author and the president of CrossExamined.org. His books include Stealing from God: Why Atheists Need God to make their Case; I Don't Have Enough Faith to be an Atheist; Correct, Not Politically Correct; and Legislating Morality.
He presents powerful and entertaining evidence for Christianity and has debated prominent atheists including Christopher Hitchens and David Silverman, president of American Atheists.
Click here for flyer.
Morning Sessions: 10:00 AM—12:00 PM
Session 1: Defending Our Faith in a   World of Christian Intolerance
Session 2: How the LGBTQIA Agenda Hurts Everyone
Afternoon Sessions: 1:00 PM — 3:00 PM
Session 3: Legislating Morality
Session 4: Correct, Not Politically Correct
Q & A with Dr. Turek: 3:00 PM — 3:30 PM
Registration is now closed.