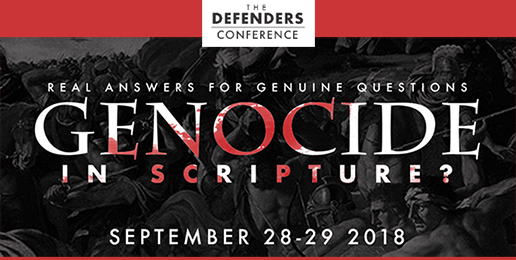 The Defenders Conference
September 28, 2018 @ 6:00 PM
-
September 29, 2018 @ 3:00 PM
Did you know…
…that God tells the Israelites to "kill both man and woman, infant and nursing children" (1 Samuel 15:4)?
The book of Joshua is full of divinely instituted warfare. Many skeptics might genuinely ask or passionately object,'How can a good God instruct his followers to kill innocent people?!'
Join Defenders Media on September 28-29 to hear different Christian perspectives on these difficult passages so that you can be prepared to defend your faith.
CLICK HERE to register. Register in the next week to receive 20% off ticket prices using the code IFI20. IFI will be represented at the event, so stop by our table!
Don't miss this opportunity!