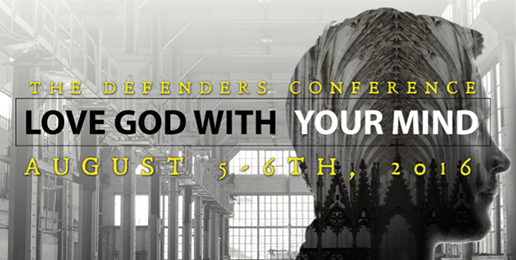 Love God with Your Mind Conference
August 5, 2016 @ 7:00 PM
-
August 6, 2016 @ 2:30 PM
We now live in a society where Christian belief is seen as bigoted, ignorant, and even immoral.
How should Christians respond to these attacks?
By following Jesus' instruction to love God with all our mind we can cultivate intellectual disciplines to deepen out faith, learn how to respond to skeptics, and winsomely share the Gospel with nonbelievers.
Come to Oak Brook at Christ Church for the Defenders Conference Love God with Your Mind. Click here for flyer.