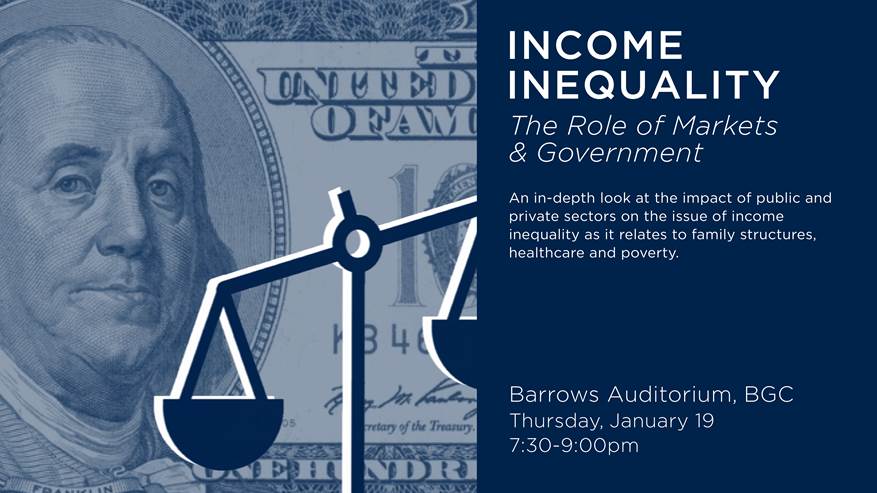 Income Inequality: The Role of Markets & Government
January 19, 2017 @ 7:30 PM
-
9:00 PM
The Wheaton Center for Faith, Politics and Economics invites you to an evening with University of Chicago economists Sam Peltzman and Bruce Meyer along with W. Bradford Wilcox of the University of Virginia for a symposium on "Income Inequality: The Role of Markets & Government," Thursday, January 19th, from 7:30-9:00pm in the Barrows Auditorium/Billy Graham Center (east entrance).
Each panelist brings a unique area of expertise to the discussion, in an effort to help clarify and deepen an understanding of the income inequality conversation.
For full bio information go to www.wheaton.edu/fpe.
This event will be recorded and posted to our website.  View "The State of Religious Liberties in America," panel discussion.