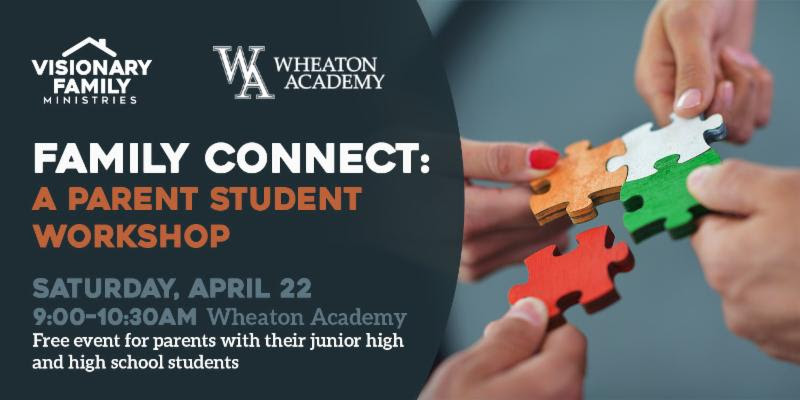 Family Connect: A Parent Teacher Workshop
April 22, 2017 @ 9:00 AM
-
10:30 AM
The junior high and high school years are an important time for your sons and daughters to build relationships with friends, coaches, and teachers – but their relationship with you, their parent is still the most important!
We want to invite you and your junior high or high school student to join me for "Family Connect." This is a unique, 90 minute, interactive experience. It won't be "lame" or "corny." 🙂 You will learn how to communicate better, experience less conflict, and build a better relationship with your son or daughter.
The event will be held at Wheaton Academy in West Chicago, IL.
This is a free event, but please RSVP to seminars@wheatonacademy.org.