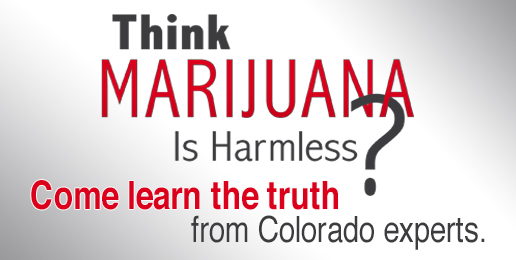 Colorado, Cannabis, and Opioids – Peoria
April 6, 2019 @ 4:00 PM
-
6:00 PM
The marijuana industry and their allies are quick to point out the reasons recreational marijuana use should be legal in Illinois. Many of these proponents stand to make millions of dollars in profit from promoting what historically has been seen as a destructive vice.
They promise that legalization will (1) eliminate minority arrests, (2) free up law enforcement, (3) reduce traffic fatalities, (4) decrease use among youth, (5) generate tax revenue, (6) reduce violent crime, (7) and reduce drug cartel trafficking (8) and reduce opioid use.
Colorado was the first state to legalize high potency marijuana for recreational use in 2013 and is the nation's test experiment.
The opioid epidemic in Colorado has increased. Colorado saw a record number of opioid-induced deaths in 2018, years after high potency marijuana was legalized.
Two Colorado experts will share what their state is like in the 6-year aftermath of legalization.
WHEN:  Saturday, April 6, 2019
TIME:  4:00 PM
WHERE:   Peoria Public Library Auditorium
107 N.E. Monroe
Peoria, IL
This event is open to the Public.
Speaker:
Dr. Ken Finn is Board Certified in Physical Medicine & Rehabilitation and Board Certified in Pain Medicine & Pain Management. He serves on the American Board of Pain Medicine and on the Executive Board & Exam Council. He is a clinical instructor at the University of Colorado, Colorado Springs Medical Branch. He has a practice in Pain Medicine in Colorado Springs, Colorado.
CLICK HERE  for a flier.