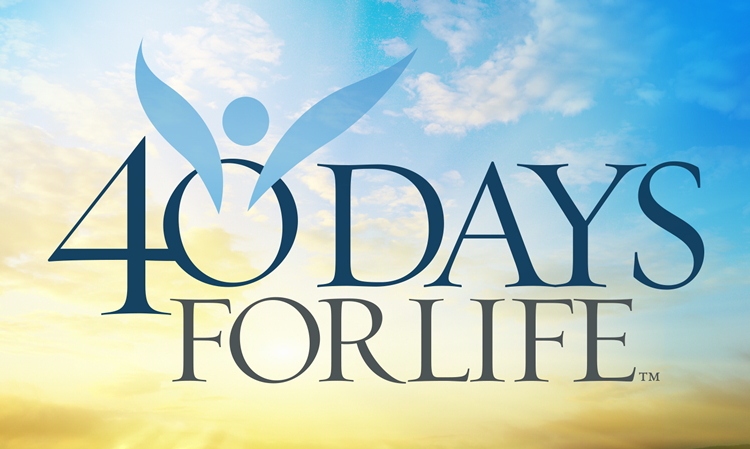 40 Days for Life
September 25, 2019
-
November 3, 2019
From September 25 to November 3, communities throughout Illinois and the nation will take part in 40 Days for Life … a groundbreaking, coordinated international mobilization. We pray that, with God's help, this will mark the beginning of the end of abortion in our city — and beyond.
40 Days for Life is the largest internationally coordinated pro-life mobilization in history, helping people in local communities end the injustice of abortion through:
Prayer and fasting: Knowing that "with God, all things are possible," people of faith and conscience unite in 40 days of prayer and fasting
Community outreach: The pro-life message is taken proactively to every corner of your community during a local 40 Days for Life campaign
Peaceful vigil: A focused, 40-day, round-the-clock prayer vigil is held outside an abortion facility or public place in your city
See below for a location near you and information on how to become involved.