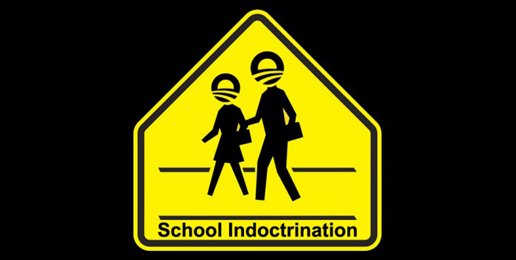 Who Is Teaching Our Children?
There are myriad reasons why young people are abandoning conservative principles, one of which is that our publicly funded schools are run by and our children are taught by fools who revile truth. Neil Rigler, an English teacher at Deerfield High School in Deerfield, Illinois, is one such teacher.
Last week, Rigler posted a link to an article from the far Left website PinkNews that criticized President Trump's appearance at the Values Voter Summit, which is sponsored by the Family Research Council. Rigler added this comment:
Why isn't this the lead story on national news? [Trump] endorses this hate group and supports legalized discrimination. Horrific. (Yet again).
Evidently Rigler is a disciple of the ethically impoverished, anti-Christian hate group known euphemistically as the Southern Poverty Law Center, which has deemed the Family Research Council (and IFI) "hate groups."
But why such a designation for organizations that actually denounce hatred?
The SPLC and Rigler hurl the epithet "hate group" at organizations that hold theologically orthodox views on the moral status of volitional homosexual activity and biological-sex rejection. The SPLC and Rigler evidently believe that moral positions with which they disagree constitute hatred of persons.
Of course, it's unlikely they apply their underlying principle consistently. It's unlikely they believe that all moral disapproval of volitional acts constitutes hatred of persons. It's unlikely they would hurl the epithet "hater" at someone who believes homoerotic love between two consenting brothers is immoral or at someone who opposes the legal recognition of poly-marriages.
Foolish inconsistency is the hobgoblin of little Leftist minds.
Government employee Rigler posted his feckless, pernicious comment on his Facebook page where anyone with a Facebook account can see it, including former, current, and future students. Presumably some of them are theologically orthodox young people.
And Rigler fancies himself "inclusive."
Unfortunately, Rigler is not alone among our taxpayer-subsidized propagandists who identify as educators and who accuse those who hold values and beliefs with which they disagree of being hateful. Rigler's comment is emblematic of the openly contemptuous attitude many of our  public school teachers have toward those who hold conservative beliefs and values.
There's Jason Spoor-Harvey, former Fremd High School social studies teacher and current history department chair at Oak Park and River Forest High School. Spoor-Harvey is "married" to a man and has posted pictures on his Facebook page of his faux-marriage as well as his hearty support for Planned Parenthood. When he was a teacher at Fremd, he posted pictures of Che Guevara and Karl Marx on his official school web page along with this image titled "Evolutionary Theory":
Rigler and Spoor-Harvey have every right to express their foolish beliefs and values  on their Facebook pages, and parents have every right to say these men are poor role models for their children and refuse to place their children under the their tutelage. The mere fact that Spoor-Harvey is legally "married"—though not in reality married—to a man teaches young people a harmful, untruthful lesson and renders him an unfit role model.
But Rigler and Spoor-Harvey don't restrict expressions of their political and moral views to their Facebook pages. They express their views in the classroom both through their comments and the materials they choose, like homosexual writer Tony Kushner's essay titled "American Things," which Rigler has taught. In this essay, Kushner compares the homosexuality-affirming revolution to the Civil Rights Movement and calls moral disapproval of homosexuality a "social evil."
There are countless teachers like Rigler and Spoor-Harvey who see themselves as "change agents" and view it as their right and responsibility to use their publicly funded positions to transform the political and moral views of other people's children. Sometimes they do so by bringing in representatives from partisan organizations to disseminate destructive ideas to children as unassailable truths.
Just last month, Public School District 150 in Peoria, Illinois invited the Central Illinois Pride Health Center (CIPHC) to teach eighth-graders a lesson on "Sexual Orientation and Gender Stereotypes."
The executive director and founder of the CIPHC is Len Meyer (on the left below), a lesbian who masquerades as a man and is "married" to a woman.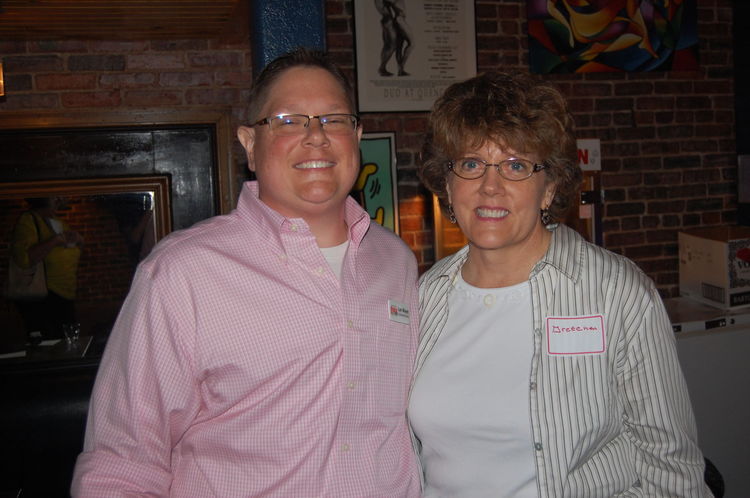 In March 2017, Meyer partnered with Illinois State University for its 19th annual drag show charity fundraiser with proceeds going this year to CIPHC. Meyer said, "I have always been a supporter of the drag show…as a person of the community. I think it is a great opportunity to give students a chance to get involved and get exposure of the cause."
Do PSD 150 administrators, teachers, and school board members really believe this is the kind of person who should be teaching 13-year-olds? Do they really believe this is the kind of person most parents in their community want to teach their children about sexuality?
The troubling and very hard-to-find "Sexual Orientation and Gender Stereotypes" lesson on the PSD 150 website lists a handout titled the "Genderbread Person," as a "needed" material for this class. This infamous handout teaches children to sever the connection between one's sex and gender, or in the words of the Genderbread Person, to break through the "binary." The lesson outline includes teaching students the meaning of "key terms" like "cisgender," "queer," and "intersex," which is defined as "actually quite common!"
What is never discussed in the lesson is whether the beliefs of the "LGBTQ" community are objectively true or good. No dissenting views are included.
Christian parents should not allow their children to be trained up by men and women who view Scripture as hate-filled, ignorant bigotry.
Christians should not allow their children to be trained up by men and women who do not recognize the intrinsic value of all human lives—and all means all—including those yet in their mothers' wombs.
Christian parents should not allow their children to be trained up by adults who don't recognize and respect the immutability and profound meaning of sexual differentiation.
Christian parents should not allow their children to be trained up by adults who believe that inclusivity and compassion demand the affirmation of sexual perversion or confusion or the relinquishment of physical privacy.
Christians parents should not allow their children to be trained up by those who cannot see that marriage has a nature central to which is sexual complementarity and without which a union is not in reality a marriage.
Churches must begin today to create affordable schools for their church families. For diverse reasons, many families are unable to homeschool and unable to afford Christian private schools. Churches should view the education of children in their flocks as a mission field, with mission funds going toward making disciples of them. No matter how nice they are, people like Neil Rigler, Jason Spoor-Harvey, and Len Meyer cannot properly educate children.
Thomas More College of Liberal Arts professor Anthony Esolen offers this parable to illustrate where we are culturally:
Imagine a scene of wholesale destruction. Every old and venerable structure has been reduced to rubble. People relieve themselves in the street. Sometimes they copulate there, too. Their "music" is little more than grunting and groaning. Their rulers are on the take. There are hundreds of thousands of old books in the mountain of stone and mortar that used to be the library. Most of those books are far beyond the capacity of the people to read. They sneer and snort at Shakespeare, because they can't understand him. They've never even heard of Virgil. A lot of these people have taken to cannibalism.

Now then—you have retained some vague memory of a more noble way of life.  You have therefore arrived at a great truth. It's perfectly obscure to most of your fellow rubble-pickers, who mock you and call you a prude, a Neanderthal, a medieval monk, a madman, a hater of the hungry, and so forth. Your precious truth is simply this: it is wrong to eat human flesh.

Well, that is no great burst of enlightenment, but it is a beginning. So what do you do?  Will you be content to say, "My children will do everything that everyone else is doing, but they will not eat human flesh?" They will be subhuman and subcultural, but their taste in dining will be restricted just a little?  Is that all?

Will you say, "Our family is not anthropophagous, but we will send our children to be taught by the same fellow that all the other parents use," the one with the squalid leer, dabbling in excrement, contemptuous of any wisdom from the past?

…

What do you do, then?  Turn back, O man.  It's time to recover and rebuild.
Churches should start the recovery and rebuilding project now. We're very late. Some of our children are cannibals.
Listen to this article read by Laurie:
---
---
PLEASE consider a financial gift to IFI to sustain our work.
We've stood firm for 25 years, work diligently to accomplish our mission to
"boldly bring a biblical perspective to public policy" in Illinois.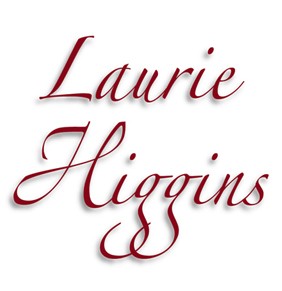 Related Articles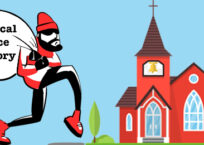 Critical Race Theory Finds a Home at Wheaton College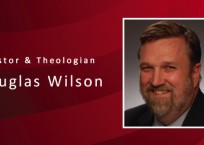 A Conversation with Pastor Douglas Wilson [Full Interview]