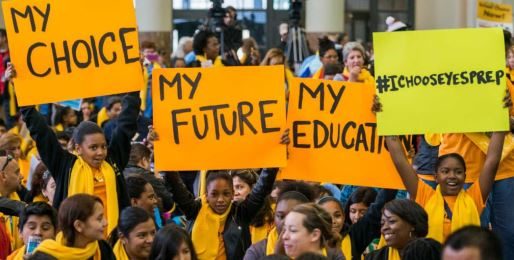 Legislators Surveyed on Vouchers and Charter Schools
In what researchers believe is a first of a kind survey in more than 15 years, the group EdChoice has surveyed 344 state legislators across the nation to gauge their knowledge and views on educational policy.
Some of the findings are interesting when compared to the views of the public on the same subjects.  For example, the new Surveying State Legislators study finds that a small majority 52 percent of state legislators support school vouchers.  Yet, the national average among the public finds much stronger 61 percent support for school vouchers.
In an even greater divide, 67 percent of state legislators are supportive of charter schools, which are alternative public school settings.  Only 53 percent of the public is supportive of them.
Lawmakers are very likely to say that education in their home state is going well with 49% saying it is on the "right track."  However, 60 percent of the public says that education is on the "wrong track."
An earlier EdChoice study released this summer found that 93 percent of Hoosier parents using a voucher were either somewhat (12 percent) or very satisfied (81 percent) with their chosen school. That is the highest approval rating of any voucher program in any state ever surveyed.  The number one reason eligible, low-income Hoosier parents choose a voucher, according to that same survey, is not so much academic as it is a desire to have their child in an educational setting with better values that are faith based.