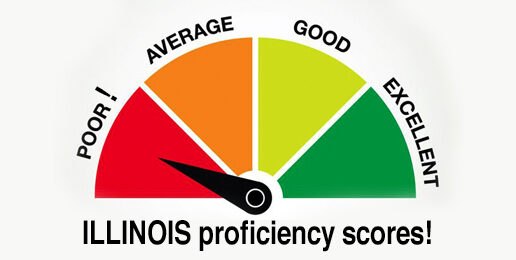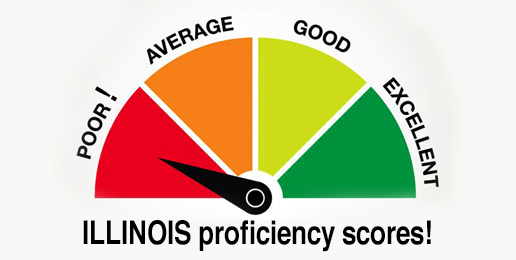 It Is Time to Exit Illinois Public Schools: A Businessman's Perspective
Business leaders are tasked with developing and executing strategies that lead to desired results, namely, to maximize shareholder value in a manner that is honest, moral, and upright. Successful businesses measure their performance in myriad ways and use these results to implement changes, if needed, to achieve desired results. The ethos of the business world is defined by accurate measurement of results, high performance and achievement, continuous improvement, and maintaining a competitive edge. This high-performance orientation in American businesses has resulted in the U.S. being the largest, most successful economy in the world. Why is this not the case for the Illinois public school system?
The facts available to measure the performance of Illinois public schools reveal alarming and ongoing under-performance.  The 2021 academic proficiency results are in, and Illinois public schools have gone from bad to worse. More important, the Illinois public school system knows the proficiency scores across the state but does nothing to address the root causes of poor performance. This failure constitutes performance-arrogance–not performance-orientation–which defies logic. Only in the public school system can one find such poor results on the key metrics of performance without ever seeing meaningful efforts to improve.
Statewide average proficiency scores at the 11th grade level for 2021 are shown below. Proficiency, in this case, means that a student scored at either "proficient" or "above proficient" based on standardized test scores.

On a statewide average basis, Illinois public school students are not even at the 50th percentile of proficiency in the three subject areas tested. It seems statistically impossible to be this bad.
In the business world, if only 1 percent of a workforce were proficient at their job, that business would be wiped out by competitors who operated more effectively. Competition in business leads to high performance. Illinois' public school system has few competitors and, therefore, little pressure to perform. As a result, it continues to underperform, producing students who are not academically ready to compete in the real world.
Unbelievably, the graduation rate for Illinois public schools in 2021 was 87 percent. A system that cannot come close to even average proficiency levels in three core subjects, graduates almost all those same students! In business we say that "facts are friendly and made-up facts are friendlier."
Made-up facts give the appearance of performance when in fact they are misleading and should be ignored if improvement is desired. The graduation rate in Illinois public schools is a doozy of a made-up fact. The proficiency scores prove students are not performing at grade-level, so it is clear that the graduation rate is a result of "social-promotion," where schools push students to the next level regardless of their mastery of material.
The days of admitting and addressing failure are gone in our public school system.
In addition to very poor academic performance, curricula are woke, Marxist, sexualized, and anti-American. The dumbing down of curricula continues as Common Core, the 1619 Project, inappropriate sexual education, and critical race theory (CRT) rule the day.
Grammar, classic literature, true American history, and civics are just some of the important topics removed from public schools today. Our schools have become leftist indoctrination centers where children are inculcated with a worldview antithetical to their parents' worldview and a biblical worldview.
The Illinois public school system is broken and beyond repair. Any business that consistently demonstrated results as poor as Illinois public schools do would see a purging of leadership, management, and employees. Expecting improved results from a broken system is a fool's game, but in Illinois it's the only game in town. The status quo is maintained by entrenched left-wing politicians and unions scratching each other's backs; bloated education bureaucracies taking huge amounts of money away from actual education; and shocking educator compensation/benefits schemes no one in business can afford or would tolerate for such poor performance.
Businesses seek people with the ability to collaborate, think critically, communicate effectively, and demonstrate creative problem-solving. Exceptional performers in business not only have a well-trained mind, but they also possess strong moral character, an ability to self-govern, and compassion. People like this more often emerge from home education programs and authentic biblically based private schools.
The public school system also produces some highly capable people who are able to overcome some of the huge systemic problems endemic to public schools–people who are able to thrive in a highly competitive global economy. But American businesses no longer count on the public education system to do its job. Instead, we now see businesses in the U.S. hiring people from other countries with excellent education systems to do jobs requiring high skill.
The future of America and the businesses so vital to our country are not going to be able to depend on an army of woke, Marxist-leaning, poorly educated people to achieve great ends. We need godly, well-educated, wise people who love liberty and this country. This is not what Illinois public schools are producing. Tragically, government schools don't even strive to produce these kinds of students. It is time to exit Illinois public schools and pursue a growing number of vastly better options.
---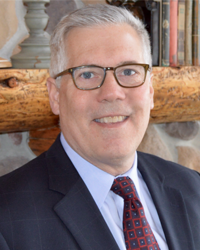 Related Articles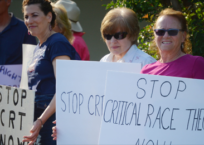 Pushing Parents Out, Biden Administration Further Weaponizes 'Education'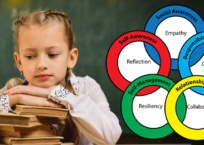 Trading Academics for Far-Left 'Social-Emotional Learning'