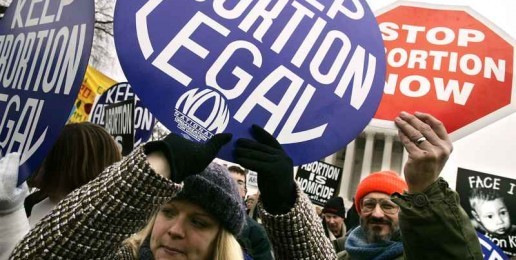 Illinois FOCA is Back
Reading Time:
2
minutes
Pro-Life and Pro-Family citizens must contact their State Representatives in opposition to HB 6205.
Planned Parenthood is at it again, trying to pass excessive pro-abortion legislation. We have labeled it Illinois FOCA — or the "Freedom of Choice Act." The official title of the FOCA bill here in Illinois is the "Reproductive Health and Access Act," and the bill number is HB 6205. It is being sponsored by State Representatives Barbara Flynn Currie (D-Chicago), Naomi Jakobsson (D-Champaign), Sara Feigenholtz(D-Chicago), Karen May (D-Highwood), Elaine Nekritz (D-Des Plaines), Lou Lang (D-Skokie) and Maria Antonia Berrios (D-Chicago).
TAKE ACTION: Please contact your state representative to ask him/her to vote AGAINST this pro-abortion bill.
You can also contact your State Representative by calling the Capitol switchboard at 217-782-2000.
**Please forward this information to your pastors and/or church leaders and urge them to include this information in all church bulletins, newsletters, etc., as soon as possible.
Click HERE to download a bulletin insert for your church.
Background
HB 6205 represents a RADICAL & UNPRECEDENTED departure from current Illinois law regarding abortion, public funding of abortion, healthcare right of conscience, and comprehensive sex education.
HB 6205 will:
Gut the Illinois Parental Notice of Abortion Act;
Require taxpayers to fund abortions through Medicaid;
Eliminate Illinois' Health Care Right of Conscience Act;
Mandate comprehensive 

sex education for every student

 in Illinois public schools, 

kindergarten through 12

.
Illinois pro-life citizens helped to defeat last year's version of IL FOCA (HB 2354). On the last day to file legislation, the main sponsor of this bill, Rep. Barbara Flynn Currie (D-Chicago) introduced HB 6205 — also known as The Reproductive Health and Access Act.
Like last year's version, IL FOCA creates a "fundamental right of privacy with respect to reproductive decisions." This means that there is a "right"to abortion, contraception, and state funding of both, at any age (even for boys getting contraception).
Because abortion would be considered a fundamental right, "interference" is prohibited to obtaining an abortion or contraceptives at any age, by any political division or subdivision of the state (by any government agency or part of the government). If there is a "violation," the individual can sue for civil action, and the state, county, or other subdivision will have to pay large amounts of attorneys' fees, court costs, etc.
Every person receiving "Medicaid assistance" and other state medical assistance (CHIP, SCHIP, and state employee health benefits) must "receive financial assistance" for ALL abortions and types of contraceptives. This will increase state costs for "health insurance" in a significant way — estimated in the tens of millions of dollars. This will also require that all citizens of Illinois pay for abortions through taxpayer dollars.
Section 30 of HB 6205, which is titled "Sexual Health Education" requires that ALL public schools shall offer "comprehensive sexual health education" and "shall be free of bias in accordance with nondiscrimination provisions of the Illinois Human Rights Act." In 2005, the Illinois Human Rights Act was amended to include sexual orientation. This means that all students will be required to be taught homosexuality in Illinois sex education classes. While the current law covers students in grades 6-12, this legislation will require that ALL individuals (students) have appropriate and necessary access to comprehensive sexual health education. This would include students from K-12 in all public schools, and would include the teaching of "age-appropriate" materials for young students — including books like Heather Has Two Mommies.
TAKE ACTION: Please contact your state representative to ask him/her to vote AGAINST this pro-abortion bill.
After sending an email, please also pick up the phone and call him/her in Springfield at 217-782-2000 to ask him/her to vote NO on HB 6205. It is vital to flood the Capitol with calls, letters, and emails, to make sure our legislators know that there's strong opposition to this legislation.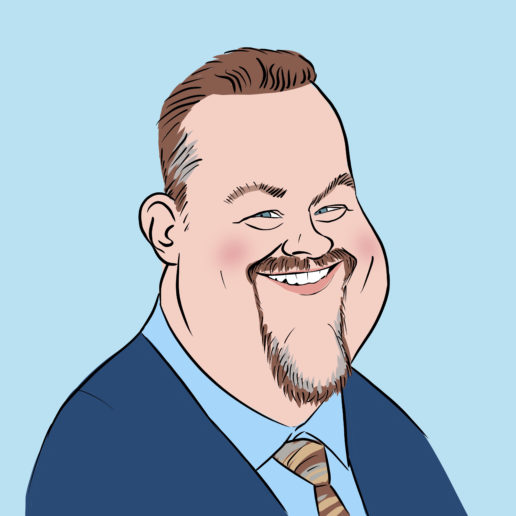 Illinois Family Action
(501c4). David has 30 years of experience in public policy and grass-roots activism that includes...