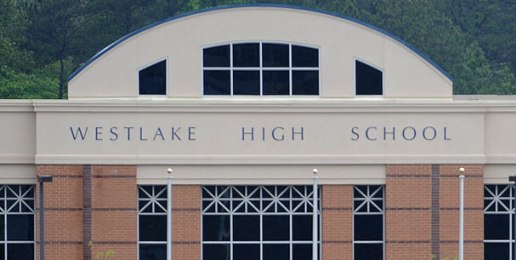 Eanes Officials withdraw Job Offer to Disgraced Teacher
Reading Time:
2
minutes
From KVUE News
The Eanes school district announced Wednesday that it has withdrawn its offer to a new Westlake High School assistant principal after the public disclosure that he was criminally investigated last year for sending questionable texts to a male student at a Chicago-area school where he was dean.
"After further consideration and in the best interest of the district, Superintendent Dr. Nola Wellman has announced that Mr. Paul Weil will not be offered a contract for employment with Eanes ISD," the district said in a statement. "The district values the viewpoints, perspectives and input from members of the community and appreciates those who expressed their concerns."
The decision comes after a police report showing texts between Weil and the student were made public Tuesday. Weil, who was dean at a school about 30 miles north of Chicago, texted the student: "Pizza delivery boy? Hot" and, referring to a trip the student was taking, "Don't come home with a venereal disease," according to a police report.
In one exchange last March, Weil texted the student, "Such a funny boy you are. When are we gonna hang out so I can put you to work? I have long list of things for you to do."
Weil was not charged with a crime but resigned from his job during the investigation.
The move by Eanes officials is an about-face from the previous opinion of school officials, who as late as Tuesday night had said that Weil was the best candidate for the position among other finalists.
Westlake Principal John Carter, who took the helm of the Eanes district's high school in 2012-13, had worked with Weil at the time of Weil's investigation.
District spokesman Claudia McWhorter said both Wellman and Westlake Principal John Carter received emails and calls from parents and others in the community who opposed the hire.
"We heard from our community — they were upset and they didn't agree with the hire," McWhorter said. "We value their input and their perspectives. We need to be able to preserve that trust and confidence and that certainly played a part in that decision."
Carter said Weil was "very open and forthcoming" about the experience during his recent interview for assistant principal.
"Mr. Weil disclosed that he sent two text messages that were intended as jokes to a student," Carter said in a statement. "He stated that his decision to send the texts was regrettable and that it was a humbling experience in which he learned a valuable lesson."
District administrators have not yet determined whether they will restart the hiring process or review the other candidates who made the list of finalists, McWhorter said.