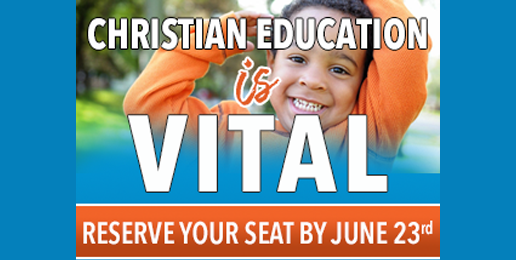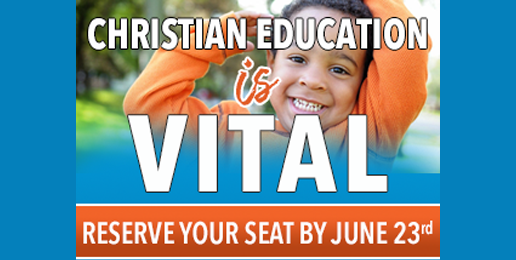 Christian Education is Vital: We Have A Plan
If you have been receiving IFI's email alerts for any length of time, you know that the brainwashing taking place in Illinois' public schools has escalated to what we now believe is a crisis. They are making our students disciples of a new religion some call "wokeism."
Critical Race Theory, Black Lives Matter, LGBTQ indoctrination,
sexualization of children beginning in kindergarten! And the list goes on…
Isn't it time to rescue our children!? We have a plan!
We want to introduce your church to several options for families who want Christ-centered education for their children.
Please join us at one of the special Rescue the Children events during the week of June 28th to July 2nd.
All we ask is your commitment to share the information you receive with your church leadership.
We believe that the godless indoctrination, already well underway in our public schools, is one of the reasons we see so many of our children leaving the faith.
Thousands contacted the Joint Committee of Administrative Rules in opposition to the revision of the Illinois Teaching Standards, and yet they were approved. The Illinois teacher certification program will in turn subject prospective teachers to Marxist ideology, ultimately filtering into the classroom.
An article entitled U.S. Church Membership Falls Below Majority for First Time paints a very bleak picture of the health of the Church:
"U.S. church membership was 73% when Gallup first measured it in 1937 and remained near 70% for the next six decades, before beginning a steady decline around the turn of the 21st century."  Using data from Gallup polls, the article states that only 47% of Americans now say they belong to a church, synagogue, or mosque, which is down from 50% in 2018, and 70% in 1999.
Because a meal will be served, we ask that you RSVP to Kathy HERE by each site's deadline.
June 28 – Tuscany Falls 9425 W 191st St, Mokena, IL 6:00 PM – 8:30 PM – RSVP by June 21
June 29 – Stockholm Inn 2420 Charles St, Rockford, IL 6:30 PM – 8:30 PM – RSVP by June 22
June 29 – Blossom Café 8349 W Lawrence Ave, Norridge, IL 12 noon – 2:00 PM – RSVP by June 22
June 30 – Enticing Cuisine 1117 N Washington Ave, Batavia, IL 8:00 AM – 10:30 AM – RSVP by June 23
June 30 – Five Points 360 N Wilmor Rd, Washington, IL 6:00 PM – 8:30 PM – RSVP by June 23
July 1 -Thelma Keller Convention Ctr 1202 N Keller Drive, Effingham, IL 6:00 PM – 8:30 PM – RSVP by June 23
July 1 – Crown Plaza 3000 S Dirksen Pkwy, Springfield, IL 8:00 AM – 10:30 AM – RSVP by June 23
July 2 – Gateway Convention Center One Gateway Drive, Collinsville, IL 8:00 AM – 10:30 AM – RSVP by June 23
 Any Questions?  Call Kathy at (708) 781-9328 during normal business hours or click HERE  to send an email.
June 28th through July 2nd

RSVPs are required no later than June 23rd
---