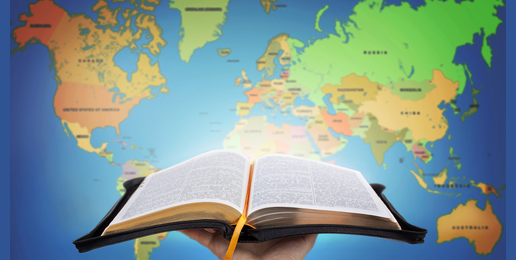 Shifting Trends in Christianity
I was given a booklet from Haggai International Ministries called "What in the World is Going On?" It presents the changing demographics of faith around the globe.  Here are some interesting findings:
100 years ago the geographical picture of Christianity was pretty simple: most Christians lived in the U.S. and Europe. Everywhere else was unreached.  In 1900, 83 percent of the world's Christians were in "the west."  Today, in 2017 only 34 percent of the world's Christians are in the west, (i.e. areas like Europe, North America and Australia).  Now 66 percent of the world's Christians are in Latin America, Africa and Asia.
By 2050 those numbers are expected to be 24 percent in the west and 76 percent in Latin America, Africa and Asia.
While Christianity is on the decline in the U.S., it is on the rise in the former USSR, China and large portions of Africa.
Today 25 percent of the Christians in the world live in Africa and 25 percent live in Latin America.
On any given Sunday there are more Christians worshiping in China than in the United States.
Muslims are increasingly mobile. Where they go, Islam goes.  As Christians have fled from areas of the Middle East, Islam has moved in.  In Jesus' birthplace of Bethlehem the current population is 80 percent Muslim.
75 percent of the world's population lives in areas with religious restrictions. Approximately one in 12 Christians today experience persecution.
Of the world's 7.5 billion people, 2.4 billion (33 percent) profess to be Christians.  However, one in four people in the world have never heard the Gospel message.
---
This article was originally published by AFA of Indiana.