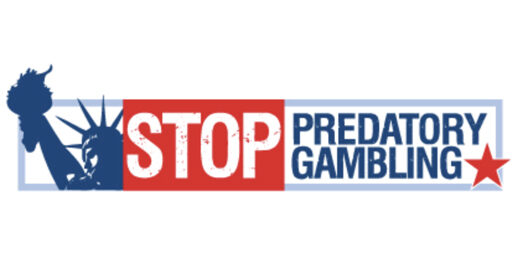 Online Casino-Style Gambling Bills Introduced
Reading Time:
2
minutes
Bills were introduced in both the Illinois House (HB 2239 and HB 2320) and Senate (SB 1656) that would allow gambling operators with Illinois licenses to offer online casino-style gambling. This would massively increase the addiction risk currently posed by online gambling avenues like sports betting, creating new and even more deadly opportunities for secretive 24/7 gambling activity that prey on those prone to addiction.
Previous attempts to pass this type of legislation have been blocked but we are highly attentive to these bills in the current session. Look out for forthcoming actions including contacting your legislators and joining Stop Predatory Gambling in Springfield to oppose these bills.
Did You Know?
Gambling is recognized as an addiction on the same level as heroin, cocaine, and opioids in the American Psychiatric Association's DSM V, used by health care providers and insurers as the principal source for mental health diagnoses.
The Lancet, one of the most respected medical journals in the world, publicly declared gambling to be "an urgent, neglected, understudied and worsening public health predicament."
U.S. families are on course to lose more than $1 trillion of personal wealth to commercialized gambling over the next 8 years, an average of at least $120 -$130 billion of lost wealth every year.
Kids are being harmed by a bombardment of gambling advertising like never before, normalizing them to the dangers of commercialized gambling and making them far more likely to develop problems later in life.
Join Stop Predatory Gambling on a Zoom Call
Join Stop Predatory Gambling on Zoom March 20th, at 7:30-8pm Central at this link. For this meeting they will be discussing and planning for trips to Springfield to build relationships with legislators and lobby against the proposed online casino-style gambling bills.
These meetings are a key opportunity for members to connect with one another and to share updates on gambling policy and how you can get involved. These will be short, simple, and to-the-point meetings of no more than 30 minutes.
Meet others, hear what we're doing and how you can help, and share any updates from your area. For info on calling in by phone, please email zach@stoppredatorygambling.org.
TAKE ACTION: Click HERE to email your state rep and state senator to oppose all attempts to expand online casino-style gambling which will undoubtedly exploit and defraud more citizens, further the greed of big gambling operators, and feed the lust for power of politicians that do their bidding.
For more information, watch The Truth About the Economic Impact of Casinos.
---