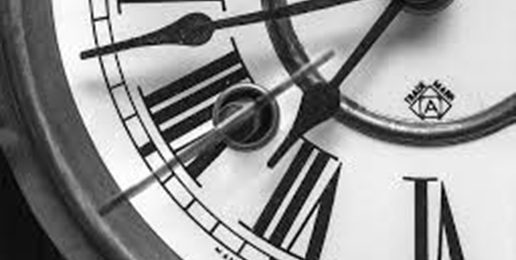 Last Day of 2015: One Last Reminder
Thanks to the remarkable generosity of supporters, we made our goal today and earlier than expected!
We are truly overwhelmed by the support of fellow Illinoisans that we have received over the last few days. I sincerely thank the good folks from across the state and even from Texas, Florida, Indiana, and California who are supporting Illinois Family Institute. THANK YOU!
But we don't have to stop there!  Any donation given or mailed by December 31st will benefit IFI's critical work and ministry in 2016.  
As I said in my earlier email, I would love to be able to report to the IFI Board of Directors tomorrow that we not only met our end-of-year fundraising goal, but that we exceeded it!  It would be tremendous to be able to share with them the plans that we could put into effect through the generosity of IFI donors!
Illinois Family Institute is proud to be pro-family. That is what we are here to do. We will continue to boldly speak the truth about the sanctity of life, the importance of marriage, and the role of the natural family regardless of cultural trends, political agendas, and pernicious personal attacks. We hope you will continue to stand with IFI in 2016 as we strive to challenge the lies and political and cultural agendas based on those lies. Thankfully, there are many who are partnering with us!
It is with renewed hope for the protection of children and families that we move into 2016!
Please consider a generous contribution to IFI right now, as we depend heavily on year-end donations. Once the General Assembly returns to Springfield, they will get back to working to fulfill promises to liberal special interest groups. Your financial support was critical to our work in 2015, and your dedication to our common mission is critical to our ability to be effective.
With your help, we will continue our efforts to uphold marriage, family, life, and liberty in the Land of Lincoln.
Your support will take us above and beyond our year-end goal and will be added to the $55,000 matching challenge that a few donors have generously given to IFI. Thanks be to God.
Here are some ways you can give your tax-deductible donation:
Contribute online HERE. 
Give a gift of stock or appreciated assets. Contact Colleen Garcia, IFI's Financial Administrator, at (708) 781-9328 or email her HERE.
Mail your year-end gift to: Illinois Family Institute, P.O. Box 88848, Carol Stream, IL, 60188

We also accept credit card donations over the phone at (708) 781-9328.
Please join with us in praying that God would provide the resources we need to move boldly into next year! 
Thank you, God bless you and Happy New Year,
David E. Smith
Executive Director
P.S. Don't let 2015 pass without taking your stand to protect the values that matter most. Together, with God's grace, we can accomplish great things in 2016.  To make a credit card donation over the phone, call the IFI office at (708) 781-9328.