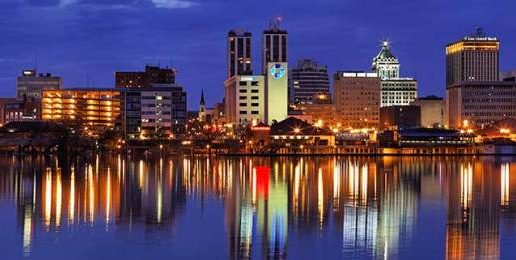 A History of the Coalition of Concerned Citizens
Over 2,000 years ago Solomon, the writer of Ecclesiastes penned these words:
"For everything there is a season, and a time for every matter under heaven; … a time to weep, and a time to laugh;… a time to cast away stones, and a time to gather stones together; … a time to seek, and a time to lose; a time to keep, and a time to cast away; a time to tear, and a time to sew; a time to keep silence, and a time to speak…"
Following a 12 month preparation, a group of influential men in the Peoria community decided they could no longer keep silent about the loosening of morals, disappearing role models and deteriorating values. Friday, July 1st, 1994 marked the official birth of the Coalition of Concerned Citizens. Constitution Gardens at Riverfront Park was the site of the announcement.
The men represented a cross-section of our community that became tired of seeing our society rent apart by drugs, pornography, crime, violence and a host of other evils. They became a clarion to rally around, a vehicle in which to address issues that could destroy our society. They were encouraged by thousands in the Tri-county area who were ready to say "enough is enough!"
It was a fully organized movement under the umbrella of a not-for-profit charter, with a desire to return to common sense living by reclaiming "traditional American family values, which were and are essential to the moral fabric of the community. The Peoria Journal Star quickly recognized the CCC as a group with a "conservative" agenda, a label we wore proudly for the past 22 years! We found that our mission and message resonated with folks in Central Illinois.
Our quarterly newsletter, CHECKPOINT, reached more than 7,000 households in the Tri-county area of Peoria, Woodford, and Tazewell County.
However, over the twenty years, we found that means of communication had changed drastically with the maturation of the Internet. People, who once were content to receive their printed newsletter, now wanted information instantly. Operating in this parallel time frame was the growth and development of the Illinois Family Institute. We found so many issues and concerns that both organizations felt passionate about. As we began to work with them on the issues, we concluded that to join forces was the logical form of progression.
Meetings and discussions with both Boards resulted in the formation of Tri-County, downstate chapter of the IFI. It was a "win-win" decision for both organizations. The CCC would still have a voice regarding issues pertinent to the Tri-county area; they could communicate instantly via the Internet and email as opposed to a quarterly newsletter; and could strengthen the IFI by their presence in central Illinois!
To our many supporters who have stood with us for all these years, we urge you to continue by joining with us in working in and through IFI to address those issues that are our mutual causes. Your financial support to IFI will insure that we continue to employ the very latest in technologies to reach you, AND, to communicate our positions with political officials at the federal, state and local governments, as well as individuals and companies that do not share our views.
Thank you!