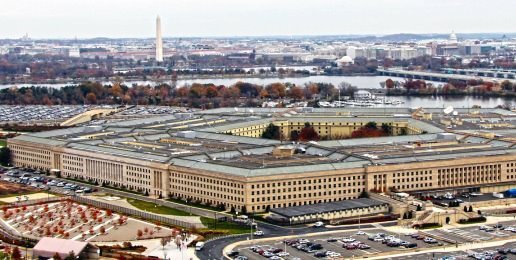 Department of Defense Drops SPLC as Trusted Source
Written by Chad Groening
Recently the Pentagon "severed all ties" to the SPLC after previously relying on the group's training materials on extremism. The Justice Department confirmed that the Department of Defense has removed any and all references to the Alabama-based group in training materials used by the Defense Equal Opportunity Management Institute.
The action came in a response to a Freedom of Information Act (FOIA) request from the Immigration Reform Law Institute.
"What we discovered here from the Department of Justice in their response to our FOIA lawsuit was that they've actually removed any SPLC material from their current training material that they use," reports Dale Wilcox, the IRLI's executive director and general counsel. "So the DOD has decided that the SPLC is not trustworthy in this regard, apparently."
According to Wilcox, IRLI filed the FOIA because its parent group – the Federation for American Immigration Reform – has been labeled a hate group by the SPLC.
"If you believe in the rule of law like my organization does, [if you believe] in enforcing immigration law, you can be labeled a hate group," he offers. "And in fact, my organization has been labeled a hate group because we are pro rule of law – just enforcing the laws that are on the books – and anti-illegal immigration."
The IRLI leader explains that taking that particular stand – actually wanting current immigration laws enforced – earned his group the misleading label "anti-immigrant."
---
This article was originally posted at OneNewsNow.com