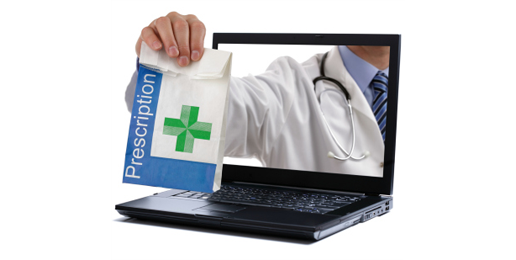 Telemedicine Expands Medical Abortion, Now Potentially Even to Abortion by Mail
Abortion clinics have been closing at a record pace. Since 2011, at least 162 abortion clinic have shut or stopped offering the procedure while just 21 have opened.[1]  Five states now have just one abortion clinic still open.
New pro-life laws regulating safety and standards are part of the reason but as feminist Madeleine Schwartz writes, even in liberal states "the combination of the economic difficulties of operating a clinic, a generally hostile atmosphere and declining demand means that many clinics are shutting down."[2]
So it should be no surprise that telemedicine medical abortion has become appealing to Planned Parenthood because it reduces the cost burden of the clinics.
Not to mention that abortion has also become increasingly concentrated among the poor with 49% of aborted women patients having a family income below the federal poverty level. [3]
MEDICAL ABORTION AND TELEMEDICINE
Although abortion was legalized in 1973, it wasn't until 2000 that the U.S. Food and Drug Administration (FDA) approved the first oral abortion drug mifepristone (also known as RU-486) for medical abortions within 7 weeks of pregnancy (In March 2016, the FDA changed its guideline to allow medical abortion up to 10 weeks into pregnancy.)
Back in 2000, the "early abortion" procedure involved 3 clinic visits. The first session was with a doctor and taking the mifepristone dose to stop the progesterone necessary to establish and maintain the attachment of the unborn baby and placenta to the womb.  2 days later and if still pregnant, the expectant mother had to return to the clinic for the dose of misoprostol to cause expulsion of the preborn baby. Two weeks after the first clinic visit, the mother must return to the clinic to confirm that the pregnancy was ended.[4]
In 2008, a Planned Parenthood affiliate in Iowa initiated the first formal telemedicine medical abortion program in the U.S. for abortion clinics not regularly staffed by a physician. In this situation, a physician in another location reviews prior lab work and imaging to estimate the length of pregnancy and potential contraindications before speaking by a webcam to the pregnant woman.
The doctor is never physically present. Instead, he consults with the pregnant woman via the webcam about her medical history and tests, explains the procedure, obtains consent and then remotely activates a drawer that opens to dispense the abortion pills.
Now the rates of medical abortions rival those of surgical abortions in the U.S. [5]
However, citing safety concerns, 37 states currently require clinicians who perform medication abortions to be licensed physicians and 19 states require that the clinician providing a medical abortion be physically present during the procedure, thereby prohibiting the use of telemedicine to prescribe medication for abortion remotely.[6]
NOW MEDICAL ABORTIONS BY MAIL?
A new study has been started in 4 states (Hawaii, New York, Oregon and Washington) to allow women to terminate a pregnancy by telemedicine and mail-order drugs. [7]
Although telemedicine medical abortions with the abortion drugs delivered to women by mail are touted as especially a boon for women in rural areas without a close abortion clinic, the process does not allow women to avoid the doctor's office entirely. Using a video hookup on a home computer, a woman first consults a physician (or other clinician such as a nurse practitioner) at one of three participating abortion clinics who evaluates her medical history, explains how to take the abortion pills and what to expect. The woman then must get medical tests including ultrasound and bloodwork at a medical facility.
If the tests show she is eligible for the study, the clinic sends her a package with pills and instructions by overnight mail. After she completes the abortion process, the woman must have additional tests such as an ultrasound to verify that the abortion is complete and a phone consultation to review the results.
The study is being conducted by Gynuity Health Projects in the hope that good results will encourage the FDA to stop restrictions on mifepristone in pharmacies.
IS MEDICAL ABORTION SAFE?
The list of contraindications for medical abortion include ectopic pregnancy, chronic adrenal failure, chronic corticosteroid use and blood clotting problems. If tests do not reveal such problems or if a pregnant woman does not know or tell the doctor about certain conditions, the results could be deadly.
Complications of medical abortions include infection and heavy or prolonged bleeding in an estimated 1% of women and an estimated 2% to 5% of medical abortions where the unborn baby is not completely expelled from the womb. When the unborn baby is not completely expelled, a surgical abortion is done to prevent infection or other problems.[8]
In December 2014, the University of California-San Francisco (UCSF) released an extensive study on Medicaid abortions in California. While its press release was titled "Major Complication rate after Abortion is Extremely Low", Stanford University Ph.D. Michael New and his team found something quite different when they analyzed the data. They found that the study confirmed the finding that telemedicine abortions have "four times more risk of complications."[9]
A NURSE'S PERSPECTIVE
Although Planned Parenthood calls medical abortion "similar to a miscarriage", it's not.
Years ago, I had a miscarriage at 10 weeks with complications. I had a doctor who knew my medical history before he gently told me that my baby had died in my womb. When I had complications at home during my miscarriage, he met me in the emergency room and took care of the problem. It was my doctor who reassured me when I was hospitalized overnight. That kind of personal physical and emotional support is not possible with a medical abortion from a clinic.
Now imagine a young woman afraid to tell anyone she is pregnant and who visits an abortion clinic to get the abortion pills. Will anyone be with her or even know when she goes home and experiences what Planned Parenthood says is "kind of like having a really heavy, crampy period" with large clots and that "(a)ny chills, fevers, or nausea you have should go away pretty quickly"? Will she recognize the signs of a complication? Will anyone follow up if she doesn't return to the clinic to be checked after the abortion? [10]
There is a big difference between medical abortion and miscarriage physically, emotionally and spiritually because abortion is not health care.
---
[1] "Abortion Clinics Are Closing at a Record Pace" by Esmé E Deprez. February 25, 2016. Bloomberg news.  Online at https://www.bloomberg.com/news/articles/2016-02-24/abortion-clinics-are-closing-at-a-record-pace#media-4
[2] ("Abortion Clinics in Blue States Are Closing, Too" by Madeleine Schwartz. May 2, 2016. FiveThirtyEight.com. Online at https://fivethirtyeight.com/features/abortion-clinics-in-blue-states-are-closing-too/)
[3] "Abortion in the Lives of Women Struggling Financially: Why Insurance Coverage Matters" by Heather D. Boonstra, July 14, 2016. Guttmacher Institute. Online at  https://www.guttmacher.org/gpr/2016/07/abortion-lives-women-struggling-financially-why-insurance-coverage-matters
[4] "Early Abortion Pill Approved by FDA" WebMD. September 28, 2000. Online at: http://www.webmd.com/women/news/20000928/early-abortion-pill-approved-by-fda#1
[5] "Abortion by Prescription Now Rivals Surgery for U.S. Women" by Jillian Mincer. November 1, 2016. Medscape. Online at: http://www.medscape.com/viewarticle/871142#vp_1  (password protected)
[6] "Medication Abortion". Guttmacher Institute. January 2017. Online at https://www.guttmacher.org/state-policy/explore/medication-abortion
[7] "A Study Tests the Safety of Women Using Abortion Pills Sent by Mail" by Phil Galewitz. November 10, 2016. New York Times. Online at: https://www.nytimes.com/2016/11/11/health/abortion-study-mail.html?_r=0
[8] "Medication Abortion-Evidence-based information about mifepristone, methotrexate and misoprostol". Online at http://www.medicationabortions.com/mifepristone
[9] "Planned Parenthood Covers Up How Its Telemed Abortions are Four Times More Dangerous" by Marisa Lengor Kwaning.   Mar 19, 2015. Lifenews.com. Online at  http://www.lifenews.com/2015/03/19/planned-parenthood-covers-up-how-its-telemed-abortions-are-four-times-more-dangerous/   
[10] "What can I expect after I take the abortion pill?". Planned Parenthood. Online at https://www.plannedparenthood.org/learn/abortion/the-abortion-pill/what-can-i-expect-after-i-take-the-abortion-pill