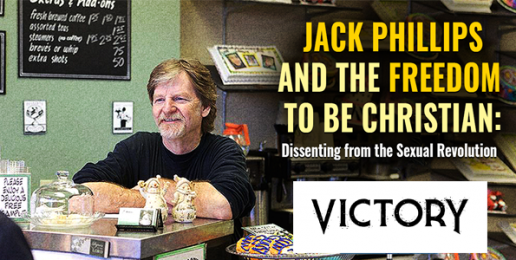 U.S. Supreme Court Rules in Favor of Colorado Cake Artist
Reading Time:
3
minutes
Earlier this morning, the U.S. Supreme Court issued a historic ruling, striking down the State of Colorado's decision against Jack Phillips. Though Jack served all customers, the State of Colorado punished Jack for declining to participate in a same-sex ceremony by creating a wedding cake.
This is an important court decision, not just for Jack, but for every American who values freedom and hopes to freely exercise their faith in the public square!
This decisive 7-2 ruling invalidates the State of Colorado's tyrannical ruling in which they violated Jack Phillips' First Amendment rights by punishing him for operating his business according to his sincerely held religious beliefs about marriage. In other words, the court upheld Jack's freedom to live and work consistently with his conscience.
The ruling clearly states the government cannot decide what is and isn't 'acceptable' for you to believe or think. And the government can't be hostile toward your faith.
This ruling will set the tone for future cases on similar issues of sexual identity verses religious liberty and freedom of conscience.
Below is the case description from the Alliance Defending Freedom, followed by their news release:
Masterpiece Cakeshop v. Colorado Civil Rights Commission

Description:  Two men filed a complaint with the state of Colorado after they asked cake artist Jack Phillips to design a wedding cake to celebrate their same-sex ceremony. In an exchange lasting about 30 seconds, Phillips politely declined, explaining that he would gladly make them any other type of baked item they wanted, but that he could not design a cake promoting a same-sex ceremony because of his faith.
---
WASHINGTON – The U.S. Supreme Court ruled 7 to 2 Monday in favor of Colorado cake artist Jack Phillips in Masterpiece Cakeshop v. Colorado Civil Rights Commission. The ruling reversed the state's decision to punish Phillips for living and working consistent with his religious beliefs about marriage.
"Jack serves all customers; he simply declines to express messages or celebrate events that violate his deeply held beliefs," said Alliance Defending Freedom Senior Counsel Kristen Waggoner, who argued before the high court on behalf of Phillips and Masterpiece Cakeshop. "Creative professionals who serve all people should be free to create art consistent with their convictions without the threat of government punishment."
"Government hostility toward people of faith has no place in our society, yet the state of Colorado was openly antagonistic toward Jack's religious beliefs about marriage," Waggoner added. "The court was right to condemn that. Tolerance and respect for good-faith differences of opinion are essential in a society like ours. This decision makes clear that the government must respect Jack's beliefs about marriage."
On behalf of the majority, Justice Anthony Kennedy wrote that "the record here demonstrates that the Commission's consideration of Phillips' case was neither tolerant nor respectful of his religious beliefs."
The case reached the U.S. Supreme Court after the Colorado Supreme Court declined to review a Colorado Court of Appeals ruling in the case. That ruling affirmed a Colorado Civil Rights Commission decision from May 2014 that ordered Phillips to design custom wedding cakes celebrating same-sex marriages if he creates other wedding cakes.
The commission's order also required Phillips to re-educate his staff, most of whom are his family members—essentially teaching them that he was wrong to operate his business according to his faith. An additional requirement was to report to the government for two years all cakes that he declined to create and the reasons why. Because the order left Phillips with no realistic choice but to stop designing wedding cakes, he lost approximately 40 percent of his income and has been struggling to keep his small business afloat. (#JusticeForJack)
"It's hard to believe that the government punished me for operating my business consistent with my beliefs about marriage. That isn't freedom or tolerance," said Phillips. "I'm so thankful to the U.S. Supreme Court for this ruling."
Alliance Defending Freedom is an alliance-building, non-profit legal organization that advocates for the right of people to freely live out their faith.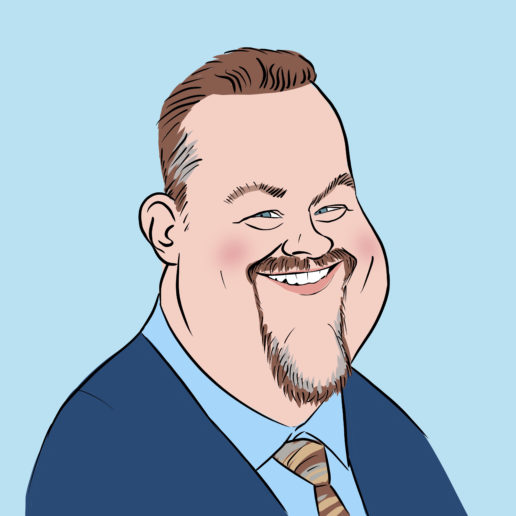 Illinois Family Action
(501c4). David has 30 years of experience in public policy and grass-roots activism that includes countless interviews for numerous radio, television, cable programs and newspaper articles on topics such as the sanctity of life, natural marriage, broadcast decency, sex education, marijuana, gambling, abortion, homosexuality, tax policy, drug decriminalization and pornography. He and his wife of 28 years are blessed to be the parents of eight children. They strongly believe that their first duty before God is to disciple their children in the Christian faith, and...
Related Articles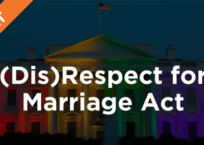 Government Predators Hunt Conservatives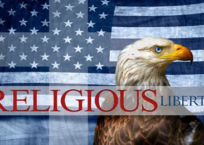 Rod Dreher Warns Christians About "Queer" Assaults on Religious Liberty