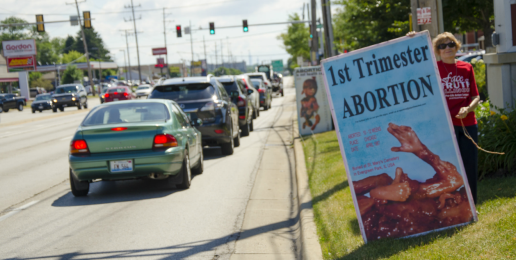 No Ignoring the Conscience Protection Act
The Pro-Life Action League is not willing shut up about abortion and just live with it. The group's annual Face the Truth Tour brought a disturbing reminder to Chicago area streets that abortion kills babies. But leaders of the Pro-Life Action League are also reminding Christians that they should vote for candidates who support the rights of the unborn and who back legislation that protects the choice to not collaborate in abortion.
---
Follow IFI on Social Media!
Be sure to check us out on social media for other great articles, quips, quotes, pictures, memes, events and updates.
Like us on Facebook HERE.
Subscribe to us on YouTube HERE!
Follow us on Twitter @ProFamilyIFI