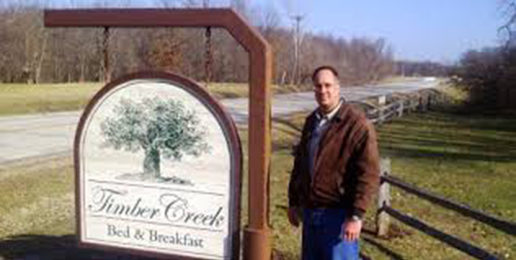 Illinois Christian Businessman Fined $80k for His Faith — But There is More
Another Christian business-owner has been persecuted for his faith. Jim Walder, owner of an Illiois bed and breakfast, has been fined $80,000 by the Illinois "Human Rights" junta (also known as the Illinois Human Rights Commission) for refusing to rent his facility to homosexual couple Todd and Mark Wathen for their civil union ceremony.
Even more outrageous, the Illinois Human Rights Commission has ordered that Jim Walder "[o]ffer the Wathens access to the facility, within one year, for an event celebrating their civil union." You read that right. This unelected, quasi-governmental commission has mandated that Jim Walder not only pay a fine for not accepting a request that violated his religious beliefs but also to offer to violate his religious beliefs. Such a mandate clearly violates Mr. Walder's constitutionally protected religious liberty.
Despite what cultural regressives in their profound ignorance claim, the issue is not about discrimination against persons for some behaviorally neutral trait, like race, sex, or nation of origin, but rather about discriminating among types of activities. And despite what one of the homosexual plaintiffs claim, they were not turned away because of who they are.
Walder chose not to use his property, his business, and his labor in the service of an immoral activity. Facilitating a ceremony that solemnizes and celebrates a union that God abhors would violate Walder's religious convictions, and compelling him to facilitate such an activity violates his First Amendment protections.
**Click HERE to read an update**
Here is a news report from Reuters:
Illinois inn fined for refusing to host gay civil union ceremony
CHICAGO (Reuters) – An Illinois inn that refused to allow a same-sex couple hold their civil union ceremony on the property was fined more than $80,000 by the Illinois Human Rights Commission on Tuesday.
An administrative law judge with the commission ordered TimberCreek Bed & Breakfast to pay $15,000 each to Todd and Mark Wathen for emotional distress.
The Wathens had contacted TimberCreek in 2011 as they looked for possible locations for the ceremony.
TimberCreek owner Jim Walder had responded to the Wathens' inquiry with an email that said "homosexuality is immoral and unnatural," according to the American Civil Liberties Union of Illinois.
TimberCreek, located about 100 miles south of Chicago, must also pay $50,000 in attorneys' fees and $1,218.35 in costs.
"We are very happy that no other couple will have to experience what we experienced by being turned away and belittled and criticized for who we are," Todd Wathen said in a statement.
A representative from TimberCreek was not immediately available to comment.
The U.S. Supreme Court legalized same-sex marriage in June 2015.
(Reporting by Mark Weinraub; Editing by Bernadette Baum)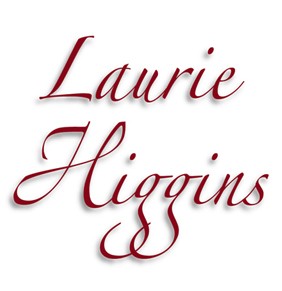 Related Articles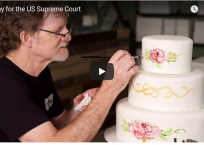 Pray for the US Supreme Court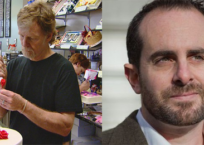 Asinine Idea to Protect Christian Vendors from Lawsuits