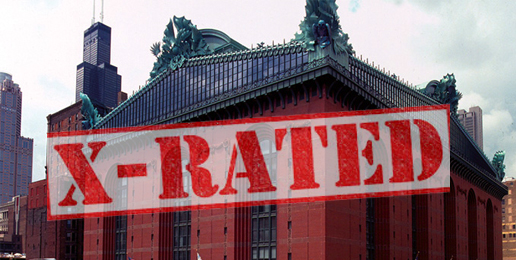 Public Libraries Still Unsafe
Like so many other institutions birthed out of noble intentions, America's public libraries were founded as a Christian endeavor. In fact, the earliest libraries were part of the United Society for the Propagation of the Gospel — a mission-minded Church of England entity.
A missionary priest, the Reverend John Sharpe, noted while visiting New York City in 1713:
Another thing which is very much wanted here is a public Library, which would very much advance both learning and piety. Such there are at Charles Town in Carolina, Annapolis in Mary Land, at Philadelphia and Boston. Some books have been formerly sent to New York but as parochial they remain in the hands of the Incumbent.
Like universities and hospitals, faith was an integral part of public libraries in our nation's past. The intent being the advancement of literacy which might help spread the Gospel.
Now, a mere three centuries later, what began as a good work is being turned on its head and every parent and grandparent must be made aware and vigilant!
Not that many years ago libraries in America were a safe place for children to check out Make Way for Ducklings, Mike Mulligan and His Steam Shovel, The Boxcar Children and Little Women. Parents smiled at the mere thought of their kids whiling away hours at the local library.
But no more.
America's libraries have become one more progressive tool to dismantle Judeo-Christian values, and every responsible mother and father, grandparent or guardian must understand how perverts use the library's policy of unfiltered Internet to access obscene and illegal content.
This is nothing new. For more than 15 years now we have been sounding the alarm about the dangers of pornography and sex crimes in our libraries. It isn't hyperbole to say that library officials, by refusing to use filtering technology to block graphic obscene websites, are fostering a clear and present danger in our neighborhoods and for our children. We have numerous examples on our YouTube page.
Recently, WGN Channel 9 News revisited this issue, and what they found on the third floor of Chicago's Harold Washington Library is stunning. Their initial undercover report aired 10 years ago and was alarming.
Watch their most recent report:
The surrounding article is highly disturbing with excerpts such as this:
In 2019, if someone has a problem with another user's obscene screen images, that person can move or ask a staffer or security to move the user viewing indecent images. Guards are stationed in the room, but they do not watch what viewers are calling up on their screens. They are instructed to only act when there's a disturbance.
First of all, what kind of disturbance are they referring to? Well, not to shock you, but it is often men fondling themselves as they watch pornography. Why is the onus on the innocent to either move or ask a library staff person to ask someone viewing obscene images to move?
Moreover, the WGN report doesn't challenge the notion that a library patron has some new First Amendment "right" to view illegal pornography in tax-funded public library. This is utterly false. First of all, taxpayers do not have an obligation to provide free smut to perverts in our neighborhood libraries. Secondly, much (if not most) of the pornography being viewed on the taxpayer dime would be found illegal if the U.S. Supreme Court test for obscenity were applied.
This is a public library, not an adult XXX bookstore! Shouldn't one have an assumption of safety from obscenity and perversion at a library?
Psalm 101:3 instructs us:
I will set no wicked thing before mine eyes: I hate the work of them that turn aside; it shall not cleave to me.
The New Living Translation makes it even more clear:
I will refuse to look at
anything vile and vulgar.
I hate all who deal crookedly;
I will have nothing to do with them.
God knows mankind and our hearts. He made us and our minds with a marvelous connection between our creative imaginations and our behaviors. But with the fall came the propensity to, in our regenerate state, hunger after harmful things. Things which destroy.
Pornography is one such destructive thing.
Proverbs 6:27-33 warns of the end result of chasing wicked and vile things:
Can a man scoop fire into his lap
without his clothes being burned?

Can a man walk on hot coals
without his feet being scorched?

So is he who sleeps with another man's wife;
no one who touches her will go unpunished.

People do not despise a thief if he steals
to satisfy his hunger when he is starving.

Yet if he is caught, he must pay sevenfold,
though it costs him all the wealth of his house.

But a man who commits adultery has no sense;
whoever does so destroys himself.

Blows and disgrace are his lot,
and his shame will never be wiped away.
God's Word is so clear about "seeing" vile things. The New Testament uses the word "fornication" from the Greek word "πορνεια" οr transliterated, "porneia," from which we get the word pornography.
And what exactly does the Bible say about such behavior?
The apostle Paul tells us in his letter to the church at Corinth:
Flee from sexual immorality. All other sins a person commits are outside the body, but whoever sins sexually, sins against their own body. 1 Corinthians 6:18
Earlier in chapter 6 Paul admonishes:
Or do you not know that wrongdoers will not inherit the kingdom of God? Do not be deceived: Neither the sexually immoral nor idolaters nor adulterers nor men who have sex with men nor thieves nor the greedy nor drunkards nor slanderers nor swindlers will inherit the kingdom of God. And that is what some of you were. But you were washed, you were sanctified, you were justified in the name of the Lord Jesus Christ and by the Spirit of our God. 1 Corinthians 6:9-11
Clearly, both the Old and New Testament decry the dangers of sexual sins, which begin with setting that "vile" thing before your eyes.
How should believers deal with such activity at their local library? Should we speak up? Should we boycott?
No matter our course of action, the first matter of importance is to safeguard our children! Protect them from the images AND those viewing these images. As harsh as it may sound, do NOT allow your children free access in the library.
Once upon a time parents could leave their kids unattended to study and read at the local library.
But this is not that time. Romans 1 has come to fruition and, though they claim not to "approve" of the pornography being viewed on public library computers, the librarians and American Library Association (ALA), appear to do nothing to stop this scourge.
The ALA mission being:
To provide leadership for the development, promotion, and improvement of library and information services and the profession of librarianship in order to enhance learning and ensure access to information for all.
It would seem "access to information" is sacrosanct, RATHER than the protection of children and others!
That free access of ALL information sounds vaguely like another argument once made in a garden:
Did God really say, 'You must not eat from any tree in the garden'?

"You will not certainly die," the serpent said to the woman. "For God knows that when you eat from it your eyes will be opened, and you will be like God, knowing good and evil."
Let us choose that better thing, and to remember that, "children are an heritage of the Lord."
We must actively protect our children first, then make our voices heard! After all, our tax dollars pay for those libraries!
---

For up-to-the minute news, action alerts, coming events and more you can now sign up for IFI Text Alerts!
Stay in the loop by texting "IFI" to 555888 or click here to enroll right away.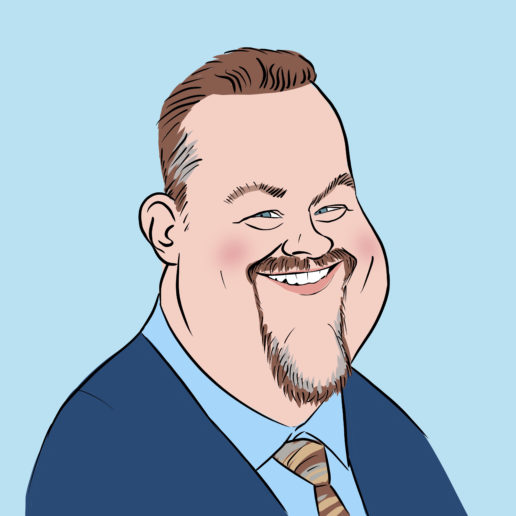 Illinois Family Action
(501c4). David has 30 years of experience in public policy and grass-roots activism that includes countless interviews for numerous radio, television, cable programs and newspaper articles on topics such as the sanctity of life, natural marriage, broadcast decency, sex education, marijuana, gambling, abortion, homosexuality, tax policy, drug decriminalization and pornography. He and his wife of 28 years are blessed to be the parents of eight children. They strongly believe that their first duty before God is to disciple their children in the Christian faith, and...