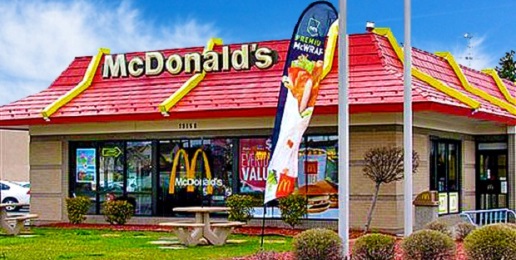 McDonald's Halal Lawsuit
McDonald's Chooses Porn Free Wi-Fi
Reading Time:
< 1
minute
A fast-food restaurant has started blocking Internet pornography from its Wi-Fi-enabled restaurants while a second chain is refusing to do so.
McDonald's has been lobbied for nearly two years to block Internet pornography in its restaurants and has finally done so according to pro-family group Enough is Enough.
Enough is Enough lobbied both McDonald's and Starbucks but so far only McDonald's has made the decision to block porn from public view.
Enough spokeswoman Donna Rice Hughes says McDonald's first started filtering Internet porn in company-owned restaurants then expanded that ban to franchises.
"And now there are over 14,000 McDonald's restaurants in the United States that are filtering pornography and child pornography," she says.
Starbucks was among the corporations that abided by such a ban in Great Britain, she says, and Enough has asked Starbucks to protect children and families in in the United States, too.
"And Starbucks has yet to respond to any of our emails, any of our certified letters," she says.
Enough has said it will direct a new campaign directed at Starbucks soon.
---
This article was originally posted at OneNewsNow.com