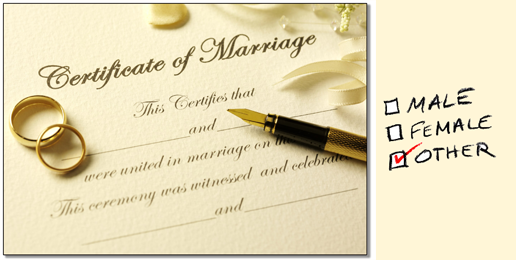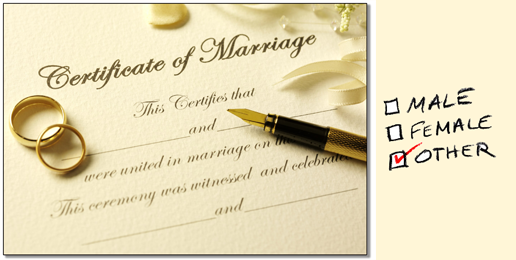 Illinois Legislators Pass Bills Allowing Transgender, Nonbinary Individuals to Change Vital Records
Just in time for LGBTQ Pride Month, the Illinois Senate passed House Bill 2590 requiring county clerks to issue new marriage certificates upon request to reflect legal name changes for transgender and non-binary individuals. It passed by a vote of 82 to 28 in the House on April 22, 2021 and by a vote of 49 to 5 in the Illinois Senate on May 28, 2021.
State Senator Sara Feigenholtz (D-Chicago), the sponsor of the bill, also sponsored Senate Bill 139 which passed in both the Illinois House and Illinois Senate a few weeks earlier and allows the removal of "gendered" language from marriage certificates. This proposal passed out of the Illinois Senate on April 21, 2021 by a vote of 44 to 13, and out of the Illinois House on May 19, 2021 by a vote of 78 to 30.
However, Feigenholtz didn't believe SB 139 went far enough. "Non-binary and transgender individuals should be able to have a marriage license that lists their correct name," she said.
Hence, the introduction of HB 2590, which bars any additional markings alluding to the individual's former name from appearing on the new marriage certificates. The bill only allows county clerks can only change names on marriage certificates when the marriage occurred in Illinois and legal documentation of the name change is provided.
People in the nonbinary and transgender communities along with their allies' say the use of their former names, called "deadnaming," is offensive and causes them trauma. That is why Feigenholtz and others say they pushed for HB 2590s passage.
Another bill, HB 9, also supported by the LGBTQ community, narrowly missed passage in the spring legislative session. HB 9 would have required the State Registrar of Records to establish a new birth certificate when receiving a signed statement (called self-attestation) that an individual has undergone treatment for the purpose of gender transition. Under current law, a treating doctor must sign off on the change.
While the bill passed in the Illinois House by a vote of 66 to 45, it failed to pass by one vote in the Illinois Senate and was placed on postponed consideration. The bill can be brought back up for another vote at any time the Senate convenes during this session.
House Bill 9 was introduced by State Representative Jennifer Gong-Gershowitz (D-Glenview) who describes it as aligning "with the requirements for driver's licenses in Illinois that do not require a doctor's note."
Proponents of the bill claim the change is needed to aid transgender and binary persons secure vital documents even if they have not transitioned medically. So, if the bill were to pass, an individual would only have to state that they are different gender to have their gender changed on their birth certificate. No medical proof of medical intervention would be necessary.
Capitol News Illinois (CNI) reported Myles Brady Davis, press secretary and director of communication at Equality Illinois, told a House Committee, "Access to a birth certificate is the first step in securing important identity documents needed for many aspects of daily life."