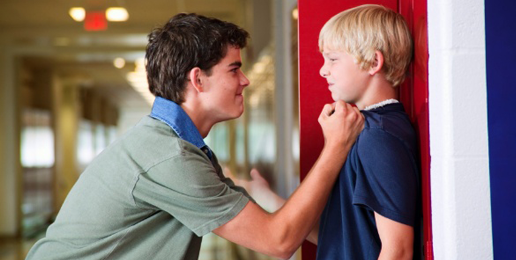 Leftists Redefine Bullying
Leftists, controlled by "LGBTQ" activists and in thrall to their dogma, have redefined yet another term: bullying. They seek to impose their redefinition on all of society in their relentless quest to socially condition everyone into affirmation of their sexuality ideology. There's no better evidence that they have redefined "bullying" than their claim that Melania Trump's campaign against cyberbullying is hypocritical because her husband allegedly cyberbullies.
The often-foolish Washington Post columnist Dana Milbank recently made that claim in a column in which he argued that President Donald Trump cyberbullied former CIA director John Brennan by calling him a "political hack." Milbank also accused Trump of cyberbullying special counsel Robert Mueller, former White House aide Omarosa Manigault Newman, John Dean, U.S. Senators Richard Blumenthal (D-CT) and Charles Schumer (D-NY), Governors Andrew Cuomo, (D-NY) and John Kasich (R-OH). Milbank's evidence that Trump cyberbullied these people? He called them names on Twitter.
Milbank's argument raises the question "What is a bully?"
My Random House Dictionary defines a bully as "a blustering, quarrelsome, overbearing person who habitually badgers and intimidates smaller or weaker people."
My American Heritage Dictionary defines it as "a person who is habitually cruel, esp. to smaller or weaker people."
My Oxford English Dictionary defines it as "a tyrannical coward who makes himself a terror to the weak."
My Oxford American Dictionary defines it as "a person who uses strength or power to coerce others by fear."
Is calling famous adults in positions of cultural power names "cruel"? Are John Brennan, Robert Mueller, Chuck Schumer weak? Are they terrified by Trump's tweets? Does tweeting mean things about famous adults in positions of cultural power constitute the use of coercive strength and power?
Apparently, the spanking new Leftist definition of "bully" omits all references to smaller or weaker people, which means that untold numbers of people—including countless "progressive" pundits, politicians, professors, teachers, and actors—are guilty of bullying.
If all epithets constitute bullying, then was former Obama press secretary, Jay Carney a bully when he called Milbank a "hack."
When Milbank called U.S. House Speaker Paul Ryan (R-WI) a coward and said the president is "surrounded by hooligans," was Milbank bullying?
When perpetual power-seeker Hillary Clinton called Trump supporters "deplorables," was she bullying?
When Chicago Tribune columnist Eric Zorn called opponents of the legal recognition of homosexual unions as marriages sophomoric Bible-thumpers, hankie-twisters, and poisonous debaters, was he bullying?
When the editor and publisher of the "progressive" magazine The Nation, Katrina Vanden Heuvel, said former president George Bush was incompetent, untrustworthy, and dishonest, was she bullying?
When former President Barack Obama called Kanye West a "jackass," was he bullying? When Obama called a segment of the population bitter Bible-clingers was he bullying?
Are "progressives" bullies when they call theologically orthodox Christians ignorant, hate-filled bigots for their belief that homosexual acts are immoral?
Was Jesus a bully when he called the Pharisees a "brood of vipers?"
If someone is a hack, a jackass, or a viper, is it bullying to say so?
If we use the true definition of bullying, it becomes clear who the bullies are. Bullies are those who possess cultural power—and by cultural power, I mean our dominant cultural institutions—and wield it against those with little or no cultural power.
It is "progressives" who control government schools, academia, the arts, professional medical and mental health organizations, mainstream media, social media, and corporate America. When Trump tweeted that John Brennan is a "political hack," he was not guilty of bullying. When Carney called Milbank a hack, he was not bullying. When cultural power-brokers call an elderly florist a bigot, they're bullying.
For tactical reasons, "progressives" have decided that when it comes to adults talking about adults, bullying no longer refers to coercive, threatening, cruel treatment of weaker people. They do that all the time. Now it refers to any speech by conservatives that's not pleasant, sufficiently obsequious, or ideologically aligned with their views. But remember, no one has an obligation to acquiesce to Leftist language rules.
This is not an endorsement of speech that is uncivil or intemperate, but not all unpleasant speech is uncivil or intemperate. There is even a cultural place for expressions of hatred. Decent people with properly formed consciences will hate wicked acts and will say so even in the face of coercive bullying by the culturally powerful.
Listen to this article read by Laurie:
---
A bold voice for pro-family values in Illinois! 
Click HERE to learn about supporting IFI on a monthly basis.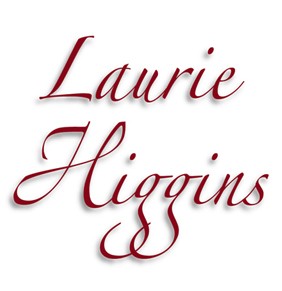 Related Articles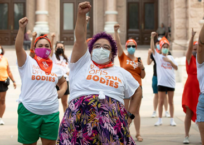 "Progressives" Say the Darndest Things About Killing Tiny Humans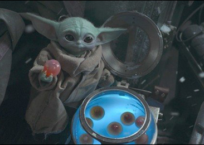 The Ideological Non-Sense and Hypocrisy of Leftists