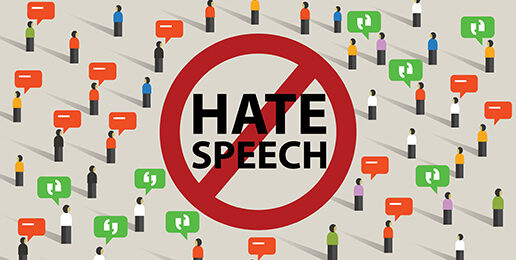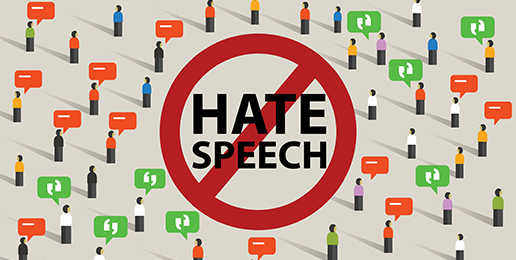 Leftists Exploit Violence to Cancel Conservatives
This is how it's going down, my friends—the eradication of speech rights for conservatives, that is. The stage was set years ago when "hate speech" laws were passed.
The Left argues that any rhetoric that is or may be in any distant way at any time related to acts of violence should be banned. So, if I say that volitional homosexual acts and relationships are abhorrent to God as Scripture teaches, and a lone, crazed, alienated, Godless sociopath or a few hundred alienated fatherless, Godless anarchists—people who may or may not have read my words—commit acts of heinous violence against homosexuals—my words should be banned. Of course, the banning of my words necessarily requires the banning of God's Word as well as the words of any theologically orthodox Christian since the inception of the church.
If I say that humans born with healthy, normally functioning penises are male and can never be female, and some man deceived into having sex with a man who pretends to be a woman kills the deceiver, my expression of a moral proposition must be banned.
When Lila Rose, founder of the pro-life organization Live Action, tweeted, "Abortion is violence," abortionist Dr. Leah Torres tweeted back this:
This is violent rhetoric. It is objectively false and meant to incite others to commit crimes against clinics, patients, and health care providers. This is what domestic terrorism looks like.
Note the three arguable claims Torres makes: 1. She says Rose's claim is false, 2. She says Rose's claim is meant to incite others to commit violent crimes, 3. She says Rose's tweet constitutes domestic terrorism. How convenient that those claims are precisely the type of claims leftists now say are not protected by the First Amendment. See how that works?
Torres is also the author of this since-deleted tweet:
You know fetuses can't scream, right? I transect the cord [first] so there's really no opportunity, if they're even far enough along to have a larynx.
She later claimed the "cord" was not referring to babies' vocal cords but, rather, to their umbilical cords. So much better. So much less violent.
Those with eyes to see recognize that leftists are using their special skill in manipulating language—also known as sophistry—to turn good into evil and protected speech into violence requiring censorship.
Leftists argue that saying the election was "stolen" should be banned because some far-right anarchists who hold similar views engaged in violence. Therefore, a few words about the phrase "stolen election"—the newest bugbear used by dishonest leftists to crush the civil rights of conservatives—are in order.
The claim that "an election was stolen"—you know, like Hillary Clinton has claimed for four years—means that an election lacked integrity. Some may claim it was stolen via, for example, Russian interference, or algorithmic manipulation, or ballot-harvesting, or voting irregularities regarding signatures, or unconstitutional changes in election requirements, or the counting of late ballots, or Big Tech's censorship of the Biden crime family's corruption that likely affected votes, or dead people voting, or a combination of shady acts by shady actors. Someone needs to tell the liars and paranoiacs in the Democrat Party that the term "stolen election" is not a code word for "attack the Capitol."
If, however, "stolen election" is a secret code word used to initiate violent lawlessness, then surely Hillary Clinton should be thrown in the slammer—a lot. Here are two of her many seditionist/insurrectionist statements:
You can run the best campaign, you can even become the nominee, and you can have the election stolen from you.
and,
[T]here was a widespread understanding that this election [in 2016] was not on the level. We still don't know what really happened. … you don't win by 3 million votes and have all this other shenanigans and stuff going on and not come away with an idea like, "Whoa, something's not right here.
The fact that her alleged attempts to incite insurrection and/or sedition failed shouldn't matter. The law prohibits even attempts to incite insurrection or sedition.
Trump and many other Americans said the election was "stolen" in the sense that myriad dubious acts took place that cast doubt on the fairness and integrity of the election. Some anarchists—angry about a boatload of corrosive leftist words and deeds, including election malfeasance—breached the Capitol. Therefore, leftists argue, anyone who attended the pro-Trump protest or voted for Trump must be banned from all social media, kicked out of elected office, lose their private sector jobs, or never be hired. Social media newbie Parler must lose all access to the Internet. Americans must lose their medical insurance and recording contracts.
Via a Royal Proclamation, Randall Lane, Forbes Magazine editor, has threatened to harm any company that hires Kayleigh McEnany, Sarah Huckabee Sanders, Kellyanne Conway, Stephanie Grisham, or Sean Spicer—Trump's former press secretaries:
Let it be known to the business world: Hire any of Trump's fellow fabulists above, and Forbes will assume that everything your company or firm talks about is a lie. We're going to scrutinize, double-check, investigate with the same skepticism we'd approach a Trump tweet. Want to ensure the world's biggest business media brand approaches you as a potential funnel of disinformation? Then hire away.
He actually wrote, "Let it be known." Can the left get any more arrogant and oppressive? Rhetorical question.
Trump (again, like Hillary before him) and many decent, law-abiding citizens claimed the election was "stolen." Some far-right anarchists also believe the election was stolen. Those far-right anarchists stormed the Capitol. Ergo, in the mad, mad, mad, mad world of cynical leftists, Trump is responsible for the storming of the Capitol. Anyone who attended the protest is responsible for the violence—including even those grandmas who abhor violence and didn't know the violence was happening. Anyone who has prepared food for Trump is responsible because they helped sustain the life of a man who caused a 90-minute seditious violent protest. Anyone who sold food to anyone who prepared food is responsible for the violence. And any of Trump's kids' college friends who may have met Trump and thought he was not Hitler is responsible for the violence—obviously.
So, why aren't YouTube, Facebook, and Twitter being tossed off the Internet, since all were used to organize both the Capitol riots and the BLM riots of 2020?
Why isn't Kamala Harris who didn't condemn BLM violence until late August, three months after it began, being accused of fomenting violence?
When House Speaker Nancy Pelosi waited until three months after the BLM riots began to condemn them, did she facilitate violence and property destruction through her silence?
What about Nikole Hannah-Jones, creator of the inaccurate, leftist 1619 Project, who said in the middle of the BLM riots that "Destroying property, which can be replaced, is not violence." Was she guilty of inciting more property-destruction?
The goal of leftists isn't really to prevent violence. Appeals to thwarting violence are merely stratagems for preventing the dissemination of ideas leftists hate. They must link ideas they hate to violence in order to undermine foundational American principles. How do I know? Because the linguistic ground is shifting. We are now hearing calls for banning or "reining in" "disinformation," "misinformation," and discourse that "harms," because—the argument goes—such information may lead to violence.
AOC recently said,
We're going to have to figure out how we rein in our media environment so that you can't just spew disinformation and misinformation.
So, who determines what constitutes "disinformation and misinformation"? Remember Dr. Leah Torres calling Lila Rose's statement "false"—in other words, disinformation or misinformation? And remember when just before the election CNN asserted—without conducting any investigation—that the New York Post story about Hunter and Joe Biden was "disinformation," and then conveniently, after the election, declared it a legitimate news story?
If leftist rhetoric about violence, disinformation, misinformation, harm, and hate leads eventually to imprisonment of dissidents—i.e., conservatives—no problem. All conservatives need to do to avoid the inconvenience of imprisonment or "enlightenment camps" is agree with Big Brother, take some Soma, burn some books, and shut up.
At least leftist rhetoric won't lead to violence—will it?
The arc of the shady leftist universe is long, convoluted, and bends toward injustice, tyranny, and a senile old man who's shuffling around looking for his moral compass and a milkshake.
Listen to this article read by Laurie:
---
Subscribe to the IFI YouTube channel
and never miss a video report or special program!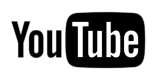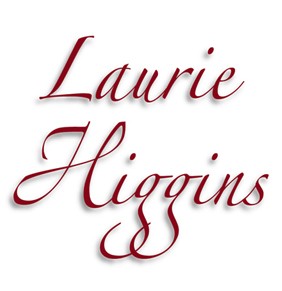 Related Articles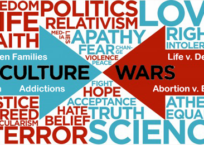 Why We Engage in the Culture Wars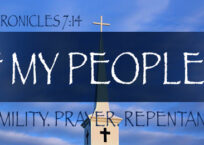 Now What? Thoughts On The 2022 Midterm Elections