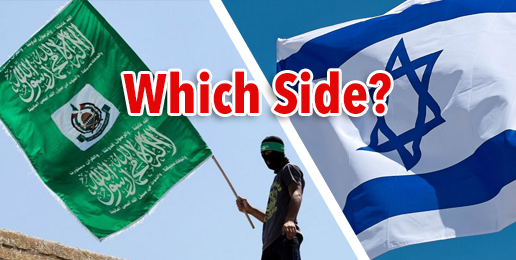 Which Side?
Reading Time:
3
minutes
Which side are you on? Do you know? There are only two.
From the moment you get up in the morning until you go to sleep at night, you take one side or the other. It's possible you are taking sides even in your sleep.
I'm not sure about that, though.
Are you with the Israelis or Hamas? Ten Congressmen voted against a recent resolution to condemn Hamas for their attack on Israel and for the atrocities they committed during the attack. Nine of the ten were Democrats. Another six Democrats voted "present" on that same resolution.
Two years ago the Illinois General Assembly passed Senate Bill 818 mandating that all school districts use the National Sex Ed Standards in the sex education programs in their districts. Governor JB Pritzker signed the bill, and it became law. There is a provision allowing districts to opt out of the program and most, but not all, did. There already are proposals to remove the opt-out provision. This law was passed without a single Republican vote.
More recently, Illinois' unique ban against banning books in libraries became law completely on partisan lines. Not a single Republican voted for the ban. Governor Pritzker asserted that book bans prevent children from being exposed to different perspectives, which he believes is important for childhood development. It makes no difference if the book is obscene if the facts in the book are disputed, or even if the book completely misrepresents historical events and people.
Are these Republican/Democrat issues? Or is there something else at play?
What about the transgender controversy? Do you believe children are born with a boy's body and a girl's brain? Or vice versa? Does genetics determine if someone is a lesbian gay queer pansexual or bisexual? Could it be hormonal? Is LGBTQIA+ a choice? Is your letter your identity? Which side do you take?
Is it hate speech to refuse to use someone's preferred pronouns? Is abortion wrong or right? Were the events of January 6, 2021, comparable to 9/11 and Pearl Harbor? Was the 2020 election stolen? Is the situation at our Southern border under control? Should we deport all people who entered our country illegally? Is affirmative action for admission to our colleges just?
All of these issues have become politicized. Are they political? Where do you stand on them?
Are you on the side of heaven, of God, or the side against heaven, of Satan. Is there another side? What is it? Jesus, himself, told us,
"Whoever is not with me is against me, and whoever does not gather with me scatters." ~Matthew 12:30
It's not like there is anything that we do or that goes on in this world that God does not care about. He cares about everything. He sees everything. With God, there is no neutral. You are either with him or against him.
Everything that happens in this world has spiritual implications. C.S. Lewis described us in "The Screwtape Letters" as amphibians, half spirit, half animal. Martin Luther wrote that we have dual citizenship. We are citizens of both the spiritual and temporal realms. Every single thing that we do throughout the day is done either in accordance with God's will or against it.
Every day, I hear people say there is nothing I can do about what's happening in Israel, or Ukraine, or in Washington, or Springfield, or their local school, or abortion, or illegal immigration, or crime, or sexual abuse, or whatever.
That's not at all true. That's an excuse. We can and should be praying about all these things and everything that comes to our mind. Many of us are equipped to do more, financially if not actively.
Most people today think that prayer is something we do at a certain time or times. Maybe so. But that's not the whole story. In the book, Prayer, by Ole Hallesby, a Norwegian Lutheran theologian, he pointed out that we are called to pray unceasingly (1 Thess. 5:17) and that Christ is the example of such unceasing, constant communication with the Father. Hallesby wrote:
"Prayer is the breath of the soul.

"Our breathing is a constant source of renewal to our bodies. We eat three or four times a day. But we breathe all day long, all night too."
Everything we do or think, we are doing or thinking on God's side or on Satan's. You don't get involved in political issues? Then whose bidding are you doing? Like it or not, we are in a spiritual battle twenty-four hours a day, seven days a week. There is no escape from it.
The only question is who are you fighting for?
---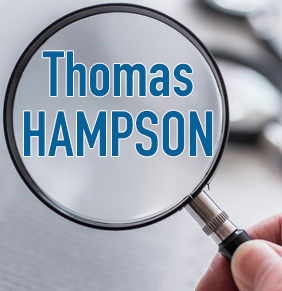 Truth Alliance Foundation
(TAF) and to dedicate the rest of his life to the protection of children. He hopes that the TAF will expand to facilitate the...
Related Articles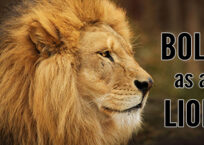 Men Without Chests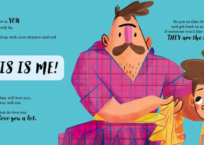 Public School Teachers Have Become Deceitful, Depraved Dogmatists