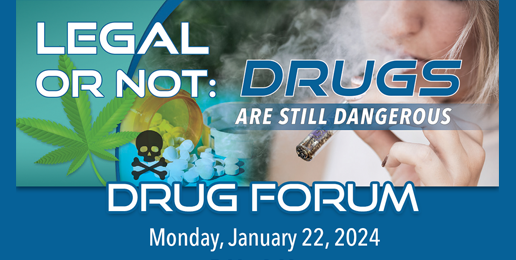 IFI Special Forum on Dangerous Drugs
January 22, 2024 @ 7:00 PM
-
9:00 PM
Legal or not, drugs are still dangerous.
Join Illinois Family Institute at the 2024 Drug Forum, where you will hear from Board Certified Psychiatrist and Christ follower, Karl Benzio, M.D.
Karl Benzio, MD, is a board certified psychiatrist who loves Jesus. As the co-founder and medical director of a unique Christian residential treatment facility, Dr. Karl has seen the whole gamut of destruction caused by addiction bondage.
Using his expertise in decision-making sciences, Dr. Karl has implemented a special treatment philosophy that is Christ-centered, Bible-based, and clinically cutting edge to help people renew their minds and transform their lives.
Come listen as Dr. Karl shares valuable insights to fight this spiritual war on the battlefield of every person's mind. Parents especially will want to attend to learn effective ways to help your child remain drug-free.
This is an informative evening that you will not want to miss!