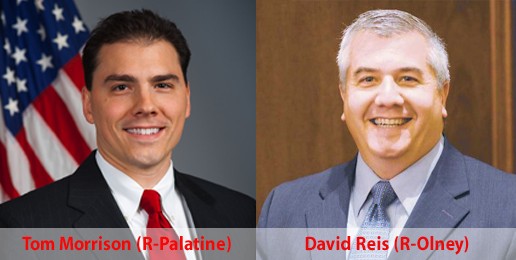 Two Lawmakers Step Up to Defend Natural Marriage
Two Illinois state lawmakers are pushing back against an ACLU lawsuit seeking to overturn the Illinois' 1996 marriage law that defines marriage as between one man and one woman.
Defying Michael J. Madigan, Speaker of the Illinois House of Representatives, State Reps. Tom Morrison (R-Palatine) and David Reis (R-Olney) have introduced House Joint Resolution 95 (HJR 95) in the Illinois House, which would allow Illinois voters to vote in the 2014 Illinois General Election on defining marriage as the union of one man and one woman in our state constitution.
(Note: A constitutional marriage amendment has been introduced in every General Assembly since 2003 but has never been given even a hearing.)
Illinois Attorney General Lisa Madigan is on record in support of redefining marriage as well as in support of the ACLU lawsuit intended to circumvent the will of the people to accomplish that goal. 
Rep. Reis is "calling upon Lisa Madigan to recuse herself and the resources of her taxpayer-funded state office from supporting two lawsuits questioning the constitutionality of Illinois' gay marriage ban."
"'As Attorney General, it is her office's duty to support the Illinois Constitution. Statutorily, it has been long established in Illinois that marriage is between a man and a woman,' Rep. Reis said. 'Madigan's use of scarce taxpayer resources is an injustice to the oath of office she swore to uphold.'" 
"Attorney General Madigan stated her office would not defend the state's marriage definition by law, saying her office will 'present the court with arguments that explain why the challenged statutory provisions do not satisfy the guarantee of equality under the Illinois Constitution.'"
"'Rather than questioning the constitutionality of a longstanding law in Illinois, the Attorney General's office should be focused on the constitutionality of the Patient Protection and Affordable Care Act implemented by the Obama administration,' Reis stated. 'Instead of standing with the twenty-six states across America who are challenging the constitutionality of Obama Care, Madigan has chosen to use taxpayer dollars to legalize same-sex marriage.'"
Take ACTION:  Click HERE to contact your state representatives and state senators, urging them to support HJR 95 and its call for an amendment to the Illinois Constitution that clearly defines marriage as the union of one man and one woman. 
"If we don't, this issue might very well get decided in the courts," said Reis. 
Similar lawsuits have been filed in states like Massachusetts and in Iowa which resulted in their state supreme court legalizing the redefinition of marriage.
***Update:  State Representatives Paul Evans (R-Highland), Dwight Kay (R-Edwardsville), Jil Tracy (R-Quincy), Wayne Rosenthal (R-Litchfield), Mike Bost (R-Carbondale ), Adam Brown (R-Decatur), Brad Halbrook (R-Effingham), and Patricia Bellock (R-Westmont ) are now co-sponsoring this important resolution.
---
Stand With Us
Your support of our work and ministry is always much needed and greatly appreciated. Your promotion of our emails on Facebook, Twitter, your own email network, and prayer for financial support is a huge part of our success in being a strong voice for the pro-life, pro-marriage and pro-family message here in the Land of Lincoln.
Please consider standing with us by giving a tax-deductible donation HERE, or by sending a gift to P.O. Box 88848, Carol Stream, IL 60188.
Related Articles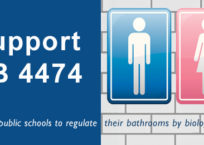 Courageous Lawmakers Fight for Student Privacy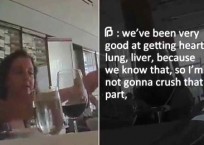 Illinois House Resolution Calls for Planned Parenthood Investigation