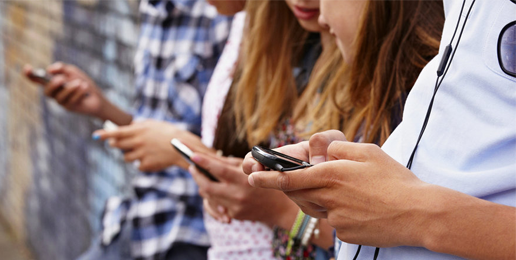 Most Dangerous Teen Apps of 2019 Parents Should Know
Written by WeZift.com
Are you unsure which apps are safe for your kids and teens to use? Screen time can be difficult to manage for families and the biggest question is which apps are appropriate for kids to download onto their smartphones and tablets. Not to worry – we've compiled a list of over 30 dangerous apps that kids and teens are using. Take a look at some of the most popular apps that are not recommended for kids:
Dangerous Messaging Apps for Kids
Messaging apps are a good way for kids to stay in contact with friends, families and peers. If there are not strong privacy settings enabled or content moderators, there is a possibility of kids being exposed to strangers and possibly mature content.
Dangerous Live Streaming Apps for Kids
Live streaming can be a fun way for kids to express themselves and see what their friends are doing. However, it can also be intrusive and unsafe for children and teens who may come into contact with online strangers or mature content. Live streaming apps are best used with parental supervision.
Dangerous Hookup Apps for Kids
Dating and hookup apps are not recommended for teenagers or kids. In fact, most dating apps require their users to be 17 years of age or older in order to use their services, however most dating apps have little or no age verification and many rely on location tracking to pair up matches. For kids, this can be dangerous because strangers can easily be aware of your child's location and can have access to view/share photos and chat with them directly.
---
This article was originally published at WeZift.com.