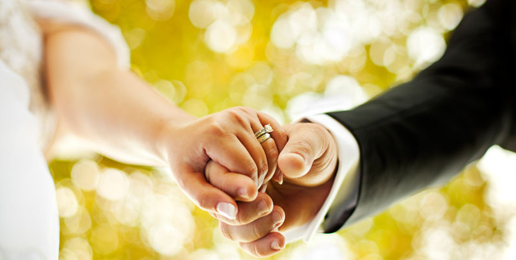 Is Marriage Bad for Your Social Life?
A recent article in the liberal magazine, The Atlantic, suggests that those who are married are more socially isolated than their single counterparts.  The scholars who wrote this used two national data sets to show that marrieds have a diminished social life when compared to those who are single or previously married.
The Institute for Family Studies has reviewed this information and found it to in fact show a modest gap between these groups. However, they point out that the data used presented an incomplete picture. They note that the data does not suggest that marriage is isolating, but responsible for some less time spent with friends.  They note that if one can get companionship from your spouse it is logical that they would be less likely to seek it outside the home.
IFS notes that when other data is considered, there are more positive marital findings. For example, married Americans are more likely to volunteer for a charity than their unwed counterparts.  Married Americans are substantially more likely to attend a church, synagogue, or mosque than are their unwed counterparts. Among those who attend more than a few times a year, 19% say that at least half their friends regularly attend services with them. That number jumps to 41% among those who attend several times a month or more.
IFS concludes, "The only measure of outside engagement they [marrieds] fare less well on is how often they hang out with friends—and it only feels natural that people hang out less with other friends when they're living with the person presumed to be their best friend."
---
This article was originally published by AFA of Indiana.