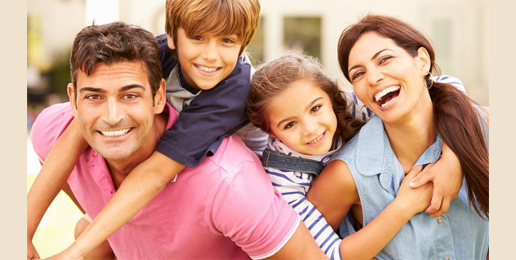 Do Conservatives Have Happier Families?
More than half of all those who identify as "conservative" have happy family lives, compared to just 4 in 10 who identify as "liberal" or "moderate" according to the American Family Study conducted by YouGov.   At the same time, conservatives are more concerned about the condition of the family in America overall than are their moderate or liberal counterparts.
More than 4 in 10 conservatives report that marriages in America are weaker now than they were just two years ago. In contrast, a much smaller share of liberals (23 percent) say this is the case.
A vast majority (80 percent) of American conservatives believe that marriage is needed to create strong families, while only 1 in 3 liberals and half of moderates agree. Not surprisingly, conservatives (62 percent) are much more likely than liberals (39 percent) or moderates (46 percent) to be married.
Conservatives' higher family satisfaction can be partly attributed to the fact that they are more likely than others to be married. (Married people are generally more satisfied with their family life.) Other factors, such as religion, also play a role. The study found that in a model that includes religious service attendance, family income, marital status, age, education, and race/ethnicity, being a conservative (vs. a non-conservative) increases the odds of being "completely satisfied with family life" by 23 percent.
---
This article was originally published by AFA of Indiana.