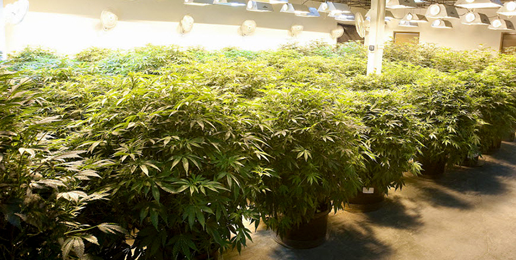 State's Attorney Kenneally Explains His Opposition to Legal Weed in Illinois
Written by Kathy Valente and David E. Smith
Are elected officials in Springfield willing to approve legislation for "recreational" marijuana to resolve decades of mismanagement of state funds? Are Illinois political leaders willing to compete with organized crime and cartel bosses to become Illinois' new drug lords?
Political editor Mike Flannery recently interviewed McHenry County's State's Attorney Patrick Kenneally about his strong opposition to marijuana legalization on his weekly program, "Flannery Fired Up," which airs on WFLD in Chicago.
Kenneally is very concerned about the notion that lawmakers would sell drugs to Illinois citizens to make up for financial deficits. He believes cartels won't go away, there will be an increase in crime, and more people will die on the highways as a result of drugged drivers. His concerns are validated by what's we are seeing in other states that have already legalized marijuana.
Watch and listen to his responses:
In an interview with the Northwest Herald, Kenneally exposes the myth about marijuana arrest and prison rates, saying, "[d]espite claims to the contrary, no one, not ever, is being sentenced to prison for possessing small or moderate amounts of marijuana in Illinois." The article points out that in 2017, "only two people in McHenry County were sent to prison for a marijuana-related offense. Both defendants were involved in high-volume trafficking operations."
It is important to note that Illinois lawmakers recently decriminalized marijuana, making possession of less than 10 grams merely a fine.
IFI has been working hard to make people aware of the dangers associated with high-potency marijuana. We have established a dedicated page to help Illinois residents understand this issue better, so they will be equipped to speak out before it is too late. We encourage you to visit this page, titled "Resources on the Truth and Consequences of Marijuana."
We have organized this page by category to navigate readers easily through the links. The categories include the general effects on society; the health effects; mental health issues; marijuana-related deaths and suicides; impaired-driving accidents, including fatalities; marijuana's effects on children, adolescents and schools; marijuana's effects in the workplace; and marijuana's effects on law enforcement and the medical community.
Learn more:
Webinar:  Dr. Ken Finn highlights marijuana's negative effects on the heart and lungs, the increase in driving fatalities and the increasing problems of youth use. He also dispels the myth that marijuana legalization can help cure our opioid crisis.
Webinar: Dr. Karen Randall explains how emergency rooms in Pueblo, Colorado have been overwhelmed with marijuana overdoes, hyperemesis (known as "scromitting"), psychosis, polysubstance use/abuse, and acute cardiac issues.
Webinar: Dr. Mourad Gabriel exposes an unfolding environmental disaster as many marijuana growers are poisoning the soil and water supplies and are killing wildlife.
Video: Jo McGuire explains how recreational marijuana has affected every part of Colorado's culture: schools and increased youth use, poisonings, car fatalities, hospital admissions. McGuire also explains the effect it's having on neighborhoods, the environment, and homelessness.
Documentary: Chronic State: How Marijuana Normalization Impacts Communities
Resource Page: Truth and Consequences of Marijuana (Illinois Family Institute)
Addiction: Big Marijuana Targeting Children (Illinois Family Institute)
DuPont: Marijuana Has Proven to Be a Gateway Drug (New York Times)
Societal Costs: Understanding the High Costs of Legalized Pot (No Weed Illinois)
Reproduction: Marijuana Affects Genetic Makeup of Sperm (Health.com)
Article: A Second Drug Wave is Coming (Christian Medical & Dental Association)
Written by James A. Avery, MD
---
Help us meet our end-of-year matching challenge goal!
Dollar for dollar match through December 31st.
Your $25 becomes $50, $100 is $200, and $250 becomes $500.
Related Articles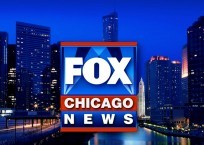 Fox News Chicago's Bias Evident in "Civil Unions" Segment