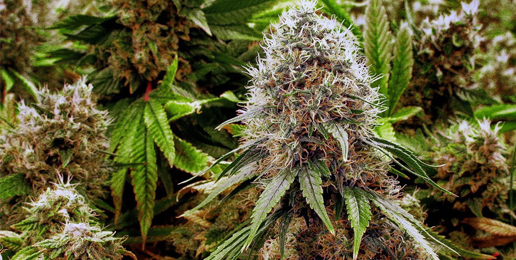 Marijuana Update
Illinois Senate Bill 7 to legalize and commercialize passed out of committee this week as a "shell bill".  The sponsor said they are still working on the language for the bill and will file an amendment by the end of April.
Preliminary recreational cannabis plan – SB 7
Illinois State Senator Heather Steans (D-Chicago) said she and other stakeholders are looking to allow people 21 and older to have a little more than an ounce at a time. They are also considering proposals to add three new licenses to the state's existing medical marijuana program's cultivation and dispensary licenses.
"So keeping the cultivation centers in place, but adding a craft grow license for a smaller footprint that could be loaded more flexible and have smaller capital entry requirements, a processing license, a transportation license and then the dispensary license," Steans said.
A state-regulated cannabis marketplace in Illinois would open up potentially lucrative business opportunities for growers, sellers and other ancillary businesses.
. . . Lawmakers have also talked about making sure there's diversity among those who have legal pot industry licenses, including efforts to get communities and groups that have been most affected by the prohibition of the drug involved in the legal industry.
. . . Lawmakers are still discussing whether the bill will allow adults to grow their own cannabis at home, Steans said. Law enforcement groups have raised concerns about a possible provision to allow five plants per household.  "There is discussion about maybe limiting that to just medical patients, which certainly may be an easier way of enforcing it," Steans said.  Read more
NOTE:  With the expansion of the medical marijuana program, almost anyone could register for medical marijuana and then grow it!
State Senate passes SB 2023 for marijuana and banking
Illinois State Treasurer Michael Frerichs has championed the bill, which would bar the Illinois Department of Financial and Professional Regulation from going after banks and credit unions that serve cannabis-related businesses, according to a statement from the treasurer's office.
. . . While marijuana has been legalized in a growing number of states – for medical use, recreational use or both – the drug is still considered a controlled substance by the feds, making it illegal for banks to do business with the cannabis industry. Read more
Smoking cannabis as teenager increases risk of depression by 40 per cent, Oxford study finds
"Regular use during adolescence is associated with lower achievement at school, addiction psychosis and neuropsychological decline," he said.
Fellow researcher Dr. Gabriella Gobbi, from McGill University, said teenagers often thought cannabis was safe because it was derived from plants.
Young people with mental health disorders are 3 times more likely to have tried smoking or taking drugs: See chart HERE.
For Immediate Action
Call your State Senator and ask him/her to OPPOSE and Vote NO on SB 7. (Capitol switchboard, 217-782-2000)
Share this Alert with your faith community and ask them to PRAY.
Forward to 10 others.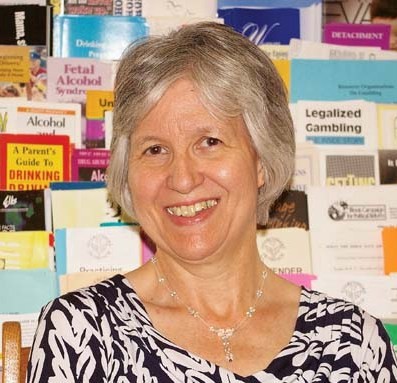 Illinois Church Action on Alcohol & Addiction Problems
, which is also known as ILCAAAP.  The Mission of ILCAAAP is to open doors to freedom from addictive behavior for individuals and families in Illinois through public information, education, and legislation.  Bedell has worked for ILCAAAP since 1990 and became executive director in 1994. Anita is a graduate of Illinois State University with a B.S. in Business Education.  Bedell did her graduate work in Human Development Counseling at Sangamon State University — now the University of Illinois at Springfield (UIS).  Bedell...