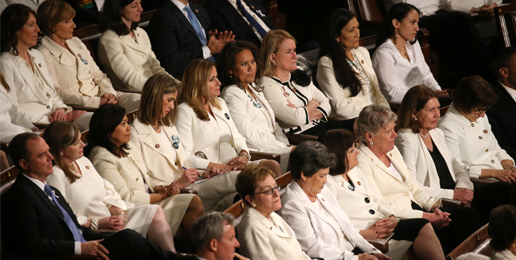 Trump Walks a Tightrope
As President Trump gazed out over his audience in the U.S. House of Representatives chamber during his State of the Union address, he had to have noticed the prominent block of female Democratic lawmakers seated front and center, dressed in white to symbolize their growing power in the halls of government.  Their presence was a painful reminder to the President that in the 2018 Congressional races female voters preferred Democratic candidates by 19 points, sending a record 106 women to Congress.
As he begins the third year of his presidency, Trump is in the doghouse with the fairer sex who, according to the polls, disapprove of him by almost a 2-to-1 margin. Quite a turnaround from 2016, when Trump won the election with record support of women – notably white women.
Accordingly, the President spent much of his speech touting women's gains during his administration, which sent the Democratic contingent to their feet in enthusiastic applause.  In addition to job creation and electoral successes for women, Trump noted that paid family leave –a key women's issue – was included in his budget.  One senses the standing ovations when certain issues were raised were not in praise of Trump, but rather defiant, as in: "Your days are numbered."
Undeterred by his ambivalent audience, Trump launched into his signature issue of immigration, pointing out that many female illegal immigrants are sexually assaulted on their long journey to the US southern border.  He even highlighted the presence in the chamber of an ICE agent who rescues women from sex traffickers.  The contingent dressed in white sat stone-faced and muted in lock-step with their leadership, which has announced its opposition to a border wall despite the dangers posed to female illegal immigrants
Turning his attention to a central issue for social conservatives, the President boldly announced his opposition to what he termed "chilling" legislation recently introduced in New York and Virginia that would loosen abortion restrictions: "Lawmakers in New York cheered with delight upon the passage of legislation that would allow a baby to be ripped from the mother's womb moments before birth. These are living, feeling, beautiful babies who will never get the chance to share their love and dreams with the world … Let us work together to build a culture that cherishes innocent life," he pleaded to vigorous applause from Republicans.
The abortion issue is gaining steam nationwide in the buildup to the 2020 national elections.  Worldometers.info, a site that tracks global statistics in real time, reports that abortions are the leading cause of death worldwide.  The 43 million abortions in 2018 exceeded deaths from all other causes, including cancer and heart ailments.  With a President who unabashedly addressed the issue in his SOTU speech, we can hope and pray that his words will encourage a great movement to overturn Roe vs. Wade and finally put an end to abortion, led by masses of those who concur with his words: "Let us reaffirm a fundamental truth: all children — born and unborn — are made in the holy image of God."
---
Christian Life in Exile
On February 22nd, IFI is hosting a special forum with Dr. Erwin Lutzer as he teaches from his latest book, "The Church in Babylon," answering the question, "How do we live faithfully in a culture that perceives our light as darkness?" This event is free and open to the public, and will be held at Jubilee Church in Medinah, Illinois.
Related Articles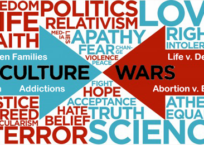 Why We Engage in the Culture Wars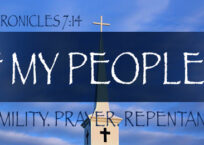 Now What? Thoughts On The 2022 Midterm Elections