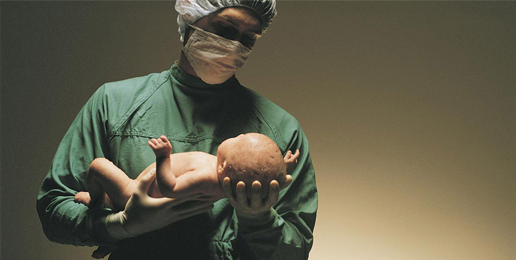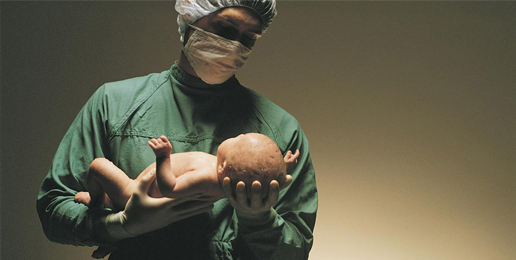 Signs of Things to Come: Two Bills to Legalize Infanticide
Children are a blessing from God. For almost 50 years, the left has supported the destruction of those blessings through legalized abortion. Roe v Wade, the law which initially endorsed abortion only in the 1st trimester of pregnancy, has over the years opened up states to new and more extensive abortion laws. Several states have even introduced legislation that legalizes abortion in the 3rd trimester and  up to birth in recent years. But now we have a new level of depravity. States are calling for legislation to legalize infanticide.
Recently two bills were introduced that would have legalized infanticide in Maryland and California. In Maryland, this bill was called the Pregnant Person's Freedom Act. One of the central portions of the bill prevented any investigation into a "perinatal death related to a failure to act." The term "perinatal" can vary widely in definition. In general, the term refers to the period just before and after birth. This period can start at 20 weeks of pregnancy and go to the end of the first month after the baby is born. Under this bill, a doctor, nurse, or parent who failed to act with reasonable and expected care leading to the death of a baby up to 28 days of age could not be criminally charged. This bill, had it passed, would have legalized both neglect and murder. Thankfully, the people of Maryland showed their outrage and demanded that the legislature reject the bill. The sponsor then withdrew the bill after the fallout
The General Assembly of California referred AB 2223 to the Committee on Health. This bill would decriminalize all deaths in the perinatal period. The bill's author, Assemblymember (D-Oakland) Buffy Wicks, claims this would not lead to infanticide. However, the bill prevents any coroner or police investigation into a death in the perinatal period even if medical personnel were not present at the time of death. A parent could easily allow their child to die from neglect and never face any investigation if this law passed. Wicks claims the bill is to protect women from investigations into deaths because of "pregnancy-related causes." The bill's language is vague, however. Even the California Assembly Committee on Judiciary has stated that the ambiguous phrasing of the bill could lead to the legalization of infanticide.
Both Maryland and California have "safe haven" laws that allow a parent to surrender their infant to a hospital, fire station, or other designated sites. A child can be surrendered up to the first 72 hours after birth in California. The baby can be surrendered up to 10 days after birth in Maryland. These programs save lives by allowing mothers to safely surrender their babies if they cannot care for them. If we decriminalize infanticide, many babies would be killed before making it to the safe havens. The number of deaths as a result of neglect will skyrocket.
Pro-life groups have long believed that abortion would eventually lead to infanticide. These bills in Maryland and California are just the beginning of the atrocities that the pro-abortion leftists would like to introduce. In Illinois, we should remain vigilant to watch for any hint that the left would try to push such legislation. The left has already passed the most extreme abortion laws in Illinois, making such a possibility very real. The vileness of the left knows no bounds and is looking for us to have our guard down. We should not assume that this could not affect our state. In fact, if  any state passes pro-infanticide legislation, we can safely assume that the left will start to try to pass it here.
Take ACTION: To prevent our state from introducing and considering such wicked legislation, please be sure to be registered and vote in our upcoming mid-term elections on June 28. We must have state and federal lawmakers who support life affirming policies and be willing to block the attempts of the abortionist cheerleaders and profiteers.  If you want to see which candidates support a pro-life and pro-family agenda, you can pre-order your voter guide here.

---
Register to Vote:  It's never been easier!  You can now register to vote online at the Illinois Board of Election.
---