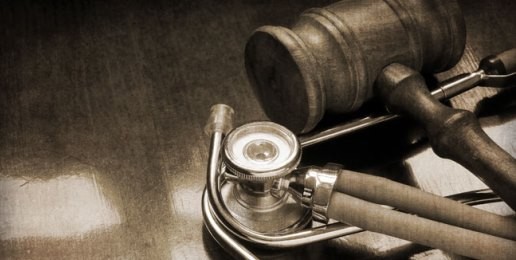 Should Pro-Life Groups Be Forced to Help Destroy Life?
Another legal challenge to ObamaCare that raises crucial questions related to other pro-life cases awaits a federal court decision within the next few months.
March for Life has challenged the Obama administration's mandate to provide free insurance coverage for contraception and abortion-causing drugs on a pro-life organization. ObamaCare, which forces employers – regardless of their moral convictions – to provide insurance coverage for abortion-inducing drugs under threat of heavy financial penalties, has been under fire from pro-life organizations and Christian business owners.
Alliance Defending Freedom is representing March for Life in the case. Elissa Graves, the ADF attorney on hand for arguments in federal district court in Washington, DC, tells OneNewsNow, "March for Life is an organization that holds 100-percent pro-life views based on science and ethics instead of religion. It advocates for life at all stages which includes from conception until death. Some of these drugs do have effect after conception."
As a pro-life organization, the attorney says, "March for Life should not be forced to help destroy life."
According to Graves, the presiding judge was very engaged during the court proceedings. "The judge was very interested in arguments for both sides and seemed to really know the arguments and asked a lot of great questions of both sides," she offers.
A similar lawsuit was brought by Priests for Life, a Catholic pro-life group that also objects to the mandate on religious grounds. Graves maintains that if courts can force coverage on groups like these two, they can likely compel all to do so.
ADF senior legal counsel Matt Bowman, who presented arguments Wednesday on behalf of March for Life said, "Pro-life organizations must be free to operate according to the beliefs they espouse. March for Life was founded to oppose the tragedy of abortion – the very thing the government is forcing the organization to provide through its health insurance plan."
Hobby Lobby, in a high-profile Supreme Court case ruling in June, won the right to exclude coverage for abortion-causing drugs on religious grounds.
Bowman added: "The government cannot selectively punish organizations that wish to abide by their beliefs."