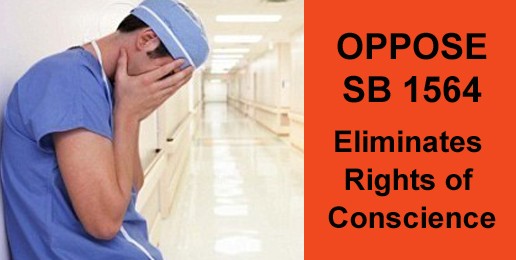 Rights of Conscience Update
How did they vote?
This afternoon, the Illinois Senate voted 34 to 19 to pass SB 1564 — the onerous re-write of the Healthcare Right of Conscience Act.  This bill broadly defines "health care," "health care personnel," and "health care facility." SB 1564 will force health care personnel to violate their consciences in regard to morally dubious medical procedures such as abortion, sterilization, and certain end-of-life care. Pro-life lobbyists are deeply concerned that even Crisis Pregnancy Centers that offer pregnancy tests would be subjected to unsavory duties under the law (e.g. abortion referrals).
According to the Christian Medical and Dental Associations, ninety-five (95) percent of physicians in a national poll agreed with this statement: "I would rather stop practicing medicine altogether then be forced to violate my conscience."
Click HERE to see how your state senator voted on this legislation, or look at the graphic below.  State Senators Kyle McCarter (R-Vandalia), Jason Barickman (R-Bloomington), Dale Rigther (R-Mattoon), and Bill Haine (D-Alton) spoke against the bill.  Unfortunately, Republican leader Christine Radogno and Senator Chris Nybo (R-Hinsdale) voted in favor of the bill.  Sen. Nybo also spoke if favor of SB 1564 on the floor.
The bill now moves to the Illinois House.  We can stop this bill — but only with your help, calls and prayers!
Take ACTION: Click HERE to send an email or a fax to your state representative. Ask him/her to uphold Rights of Conscience for medical personnel, and vote NO to SB 1564.  (If you have already sent an email to your state senator, please send an email to your state representative.)
Please also call your state representative during normal business hours.  The Capitol switchboard number is (217) 782-2000.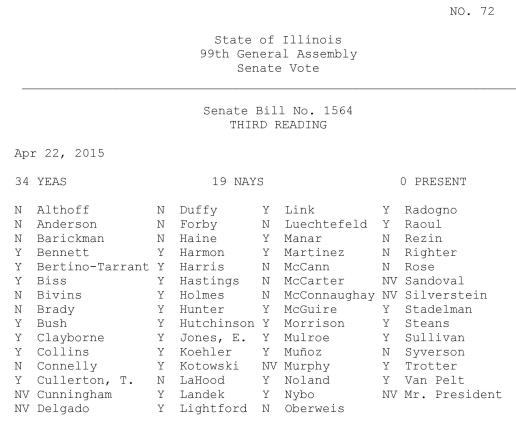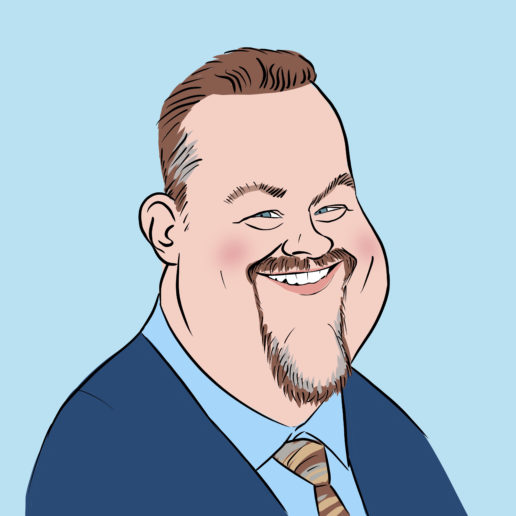 Illinois Family Action
(501c4). David has 25-plus-years of experience in public policy and grass-roots activism that includes countless...
Related Articles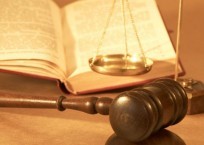 11 State Lawmakers Step Up in Support of Natural Marriage