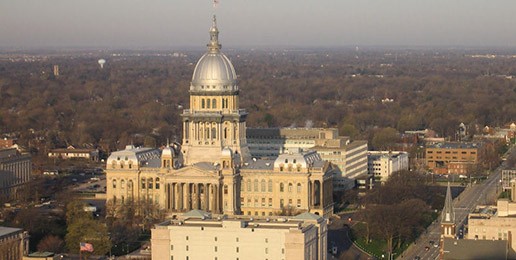 Pro-Life Leaders Warn About New Legislation in Springfield
Joe and Ann Schiedler of the Pro Life Action League are concerned about two new bills gaining traction in the Illinois General Assembly. HB 4013 would remove all restrictions on taxpayer funded abortions. SB 1654 would drastically weaken the right of conscience protection for medical professionals. See video below:
Take ACTION: Please click HERE to send a message to your state representative to ask him/her to vote AGAINST HB 4013.
Click HERE to send a message to your Illinois state senator to ask him/her to please uphold religious freedom and conscience for medical personnel in Illinois.  Ask them to reject SB 1564.
You can also contact your state legislators by calling the Capitol switchboard at (217) 782-2000.
---
---

You can also sign up as an IFI Sustaining Partner!  Your on-going monthly support will go directly toward influencing our Illinois culture and government with Biblical values.
We cannot stress the importance of your monthly support.