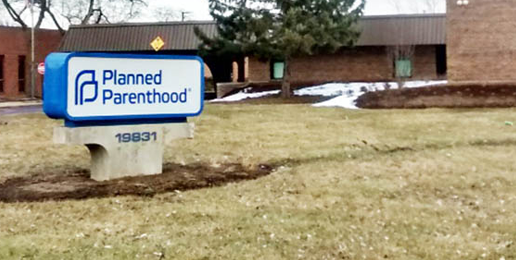 Illinois Raking in Abortion From Other States
It has been extremely difficult over the years to get pro-life legislation passed in Illinois – let alone implemented. For example it took 15 years of court battles to get a law enforced to notify parents when their minor daughter seeks an abortion.
Illinois Right to Life Executive Director Mary Kate Knorr told OneNewsNow that it will be even more difficult for pro-life advocates in the near future.
"This past election cycle was absolutely brutal for our pro-life candidates," Knorr pointed out. "I mean, just outright lies about their stances on things – about what they believe, about what things they've said – and this is just generally what we see from Illinois and from the Chicago media across the board."
The state of Illinois' media is solidly pro-abortion, and this is what reportedly impacts voters.
One reason for the abortion increase has to do with people from neighboring states with tight abortion restrictions going to Illinois for abortions.
In fact, Knorr asserted that Planned Parenthood is counting on this increase from beyond Illinois borders for their future.
"They plan to leverage states like Illinois that have very loose restrictions to make up for their business that they're now losing in some of these other states where they've increased restrictions or passed laws that ban abortion after a certain stage of pregnancy entirely," Knorr noted.
In essence, states like Illinois will see future statistics showing an increase of out of state residents in years ahead by people flowing into Illinois for ready access for termination of their unborn children.
---
This article was originally published at OneNewsNow.com.

OneNewsNow.com
.  He has been a newsman for some 40 years.  From his humble beginnings at KWHP in Edmund, Oklahoma — where the studio was in the station owner's garage and the transmitter was in the bedroom — Charlie's career has ranged from local to network news.  He was News Director at the award-winning and legendary station, KFJZ AM in Fort Worth.  He also anchored newscasts at The Texas State Network. ...