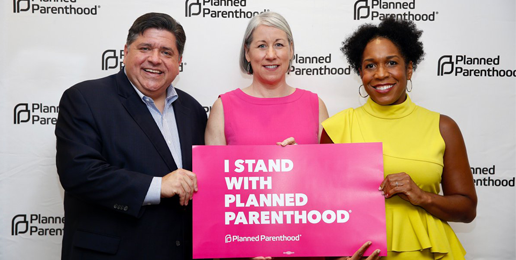 En Español: Gobernador Pritzker Celebra el Aborto con Planned Parenthood
"No queremos que se haga saber que queremos exterminar a la población negra".
~ Margaret Sanger, fundadora de Planned Parenthood, 1939
En el 46 aniversario de Roe v. Wade, el gobernador de Illinois J.B. Pritzker sostuvo una conferencia de prensa en una oficina Planned Parenthood en Chicago para firmar una orden ejecutiva que expande el acceso al aborto en Illinois. Con todo el trabajo que se necesita hacer en nuestro estado, la celebración y la promoción del aborto, lo que a Planned Parenthood le gusta llamar "derechos reproductivos," no hará nada para resolver la surgente crisis fiscal del estado y la migración hacia sus afueras.
El gobernador Pritzker dice que quiere hacer de Illinois "el estado más progresista de la nación" en lo que corresponde al acceso al aborto. Aun así, esta política malvada es inequívocamente regresiva y, de hecho, contraproducente.
Una población en disminución no resultara en nada bueno para la salud económica de nuestro estado. La exterminación del futuro capital humano, la ingenuidad y la productividad que harían crecer nuestra economía, sin mencionar el engrandecimiento de nuestra base impositiva, es, como mínimo, una falta de visión al futuro.
A la vez que muchos de la izquierda política critican las políticas de inmigración del presidente Trump como racistas y xenófobas, se niegan a reconocer cómo el aborto en Illinois y en todo el país afecta de manera desproporcionada a las comunidades negras y morenas. Los hechos son claros, el aborto destruye un porcentaje significativamente elevado de vidas pre-nacidas de afroamericanos y latinos.
Además, no debemos voltear un ojo ciego a la conexión de la industria del aborto con la eliminación de "personas con cualidades menos deseables", como la fundadora de Planned Parenthood, Margaret Sanger, se refirió grotescamente a los que consideró de menor valor hace décadas atras.
Todo el mundo sabe que el resultado de la concepción entre dos humanos es un humano, dotado por su Creador con derechos inalienables, el mas valioso de los cuales es el derecho a vivir.
Gobernador Pritzker, ¿por qué le está haciendo los mandados a Planned Parenthood y a sus aliados anti-vida?
Tome ACCIÓN: haga clic AQUÍ para enviar un correo electrónico o un fax a la oficina del Gobernador Pritzker haciendole saber lo que piensas de su campaña porrista del aborto.
Tal vez quieras recordarle que el aborto, de hecho, destruye una vida humana. Quizas decees hacerle saber las raíces racistas de Planned Parenthood y cómo los proveedores de servicios de aborto tienen como su objetivo la muerte de los bebés negros y morenos. Quizas tambien decees preguntar, "Governador Pritzker, ¿por qué les está haciendo los mandados a Planned Parenthood y sus aliados anti-vida? "De cualquier manera, ¡eleve su voz a favor de la vida!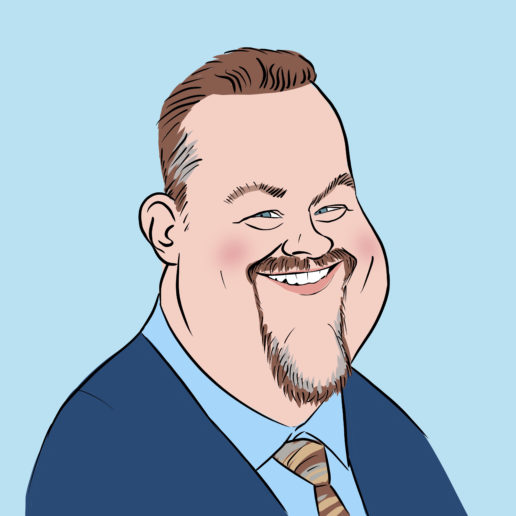 Illinois Family Action
(501c4). David has 30 years of experience in public policy and grass-roots activism that includes countless interviews for numerous radio, television, cable programs and newspaper articles on topics such as the sanctity of life, natural marriage, broadcast decency, sex education, marijuana, gambling, abortion, homosexuality, tax policy, drug decriminalization and pornography. He and his wife of 28 years are blessed to be the parents of eight children. They strongly believe that their first duty before God is to disciple their children in the Christian faith, and...