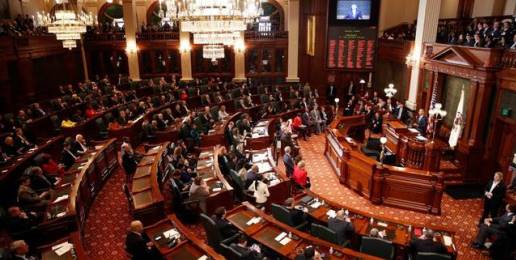 Battle over Pro-Life Measures Rages in Springfield
It's a matter of life and death. Will Illinois lawmakers take action to protect the unborn or will they advance the pro-abortion agenda? Answers could be forthcoming during the Legislature's spring session. Life leaders say several bills before the General Assembly are very troubling. Meantime, the majority of Democrats in the state House and Senate are expected to block pro-life, pro-woman measures.
Still, the fight for life and for women goes on…
---
Support IFI
Your support of our work and ministry is always much needed and greatly appreciated. Your promotion of our emails on Facebook, Twitter, your own email network, and prayer for financial support is a huge part of our success in being a strong voice for the pro-life, pro-marriage and pro-family message here in the Land of Lincoln.
Please consider making a donation to help us stand strong!