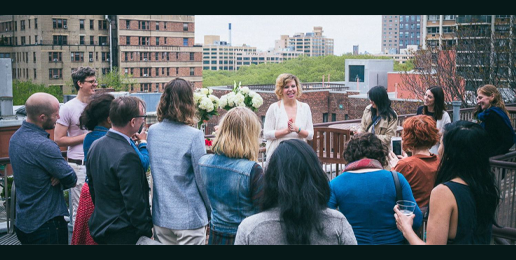 Self-Marriage: When Fools Marry Fools
Reading Time:
4
minutes

The legal recognition of homoerotic unions as marriages goes by many names. Professor Anthony Esolen calls it "pseudogamy," and Pastor Doug Wilson calls it "same-sex mirage." Whatever you call it, don't call it marriage because it ain't.
Before same-sex faux-marriage was inflicted on the nation by five black-robed miscreants, cultural regressives insisted the legal recognition of intrinsically non-marital unions as marriages would affect no one, no way, no how. Everyone with an ounce of commonsense and a dollop of intelligence knew that was yet another lie. Once society formally ceases to recognize that marriage is something by jettisoning the central, most enduring constituent feature of marriage, it ceases to be anything. Or rather, it becomes an amorphous malleable blob that can be squished into any meaningless semi-form spiritualists, libertines, and narcissists can create.
And so, we now have "self-marriages." Oprah, goddess and CEO of the self-love cult, must be in—er, well, somewhere warm and cozy.
For those who have been too busy serving the needs of others to have read about self-marriage, it is the newest anti-marriage fad. It entails all the trappings of a wedding without the central ingredient that gives marriage its salt, light, and beauty: a sexually complementary couple. Self-marriage is an oxymoronic, moronic ontological cipher.
Self-weddings include all the accouterments of real weddings: invitations, wedding attire, rings, vows, bouquets, floral arrangements, food, and celebrations—that is self-celebrations. I can only guess what happens on the wedding night.
Rather than committing oneself sacrificially to another who is "other," celebrants commit themselves to idolatrous self-service and self-celebration. Whereas true marriage has both personal and public meaning, self-marriage has neither.
Erika Anderson is a 2nd-time bride. This time 'round, she married herself. Cosmopolitan Magazine describes Anderson's special day:
On the rooftop of her Brooklyn apartment building this past spring, Erika Anderson put on a vintage-style white wedding dress, stood before a circle of her closest friends, and committed herself — to herself.

"I choose you today," she said. Later she tossed the bouquet to friends and downed two shots of whiskey, one for herself and one for herself. She had planned the event for weeks, sending invitations, finding the perfect dress, writing her vows, buying rosé and fresh baguettes and fruit tarts from a French bakery. For the decor: an array of shot glasses emblazoned with the words "You and Me." In each one, a red rose.

"It wasn't an easy decision," she'd noted on the wedding invitations. "I had cold feet for 35 years. But then I decided it was time to settle down. To get myself a whole damn apartment. To celebrate birthday #36 by wearing an engagement ring and saying: YES TO ME. I even made a registry, because this is America."
Anderson was married before but divorced when she was 30 because she and her husband "grew apart" after college. I wonder what will happen if she and herself have a similarly tenuous commitment to their marriage vows.
For those brides and their beloveds who can't manage together to plan their wedding, there are websites to help. One such website is Self-Marriage Ceremonies where self-lovers can sign up to receive premarital counseling in the form of pre-recorded inspirational messages, questionnaires, and vow-writing guidance all for a mere $200.
For those who need additional guidance, Self-Marriage Ceremonies' founder Dominique Youkhehpaz is available for private sessions at the discounted rate of $50 per 2-hour session (usually $75).
Youkhehpaz started her business in 2011 during Burning Man, an annual event that bills itself as dedicated to "community, art self-expression, and self-reliance." I think they forgot "self-love."
Burning Man's motto is "a culture of possibility. A network of dreamers and doers." Someone should tell dreamer Youkhehpaz that it's actually not possible to marry oneself.
It's fitting that Self-Marriage Ceremonies got its start at Burning Man. While Burning Man was the brainchild of Larry Evans and was initially held in San Francisco, it was moved to its current location in in Black Rock Desert in Nevada by John Law, who conceived of it as "Dadaist temporary autonomous zone." Dadaism was a post WWI rebellious, irreverent art movement that rejected aesthetically pleasing imagery, convention, logic, and reason. Instead, Dadaist artists valued "nonsense, irrationality, and anti-bourgeois protest."
Though the self-marriage movement is utterly nonsensical and irrational, a visit to the I Married Me website would make Dadaists and Jack Handy cringe. Here are some of the deep thoughts Marcel Duchamp and Jack Handy would find:
You Should Totally Marry Yourself
Choose Love
Hell Yeah I'm Awesome
To Honor Myself Is To Understand And Acknowledge That I Am Worthy
You Are A Reason to Celebrate
Self-lovers can get the entire self-wedding kit and caboodle for the amazing bargain-basement price of $230! Imagine that. All it costs to celebrate your solemn commitment to and celebration of yourself is 230 smackers. Forget those starving children in Sudan. You'll be contributing so much more to the world if you spend $230 (plus the cost of the actual ceremony and reception) if you marry yourself.
Dada artist Francis Picabia offered this description of Dadaism: "DADA…smells of nothing, it is nothing, nothing, nothing."
The same could be said of self-marriage.
While these non-marriages are intended to exalt the self, in reality engaging in such empty, nonsensical  rituals that mock true marriage reflect the irrational and self-abasing nature of our anti-culture.
---
For up-to-the minute news, action alerts, coming events and more you can now sign up for IFI Text Alerts!
Stay in the loop with IFI by texting "IFI" to 555888 to be enrolled right away.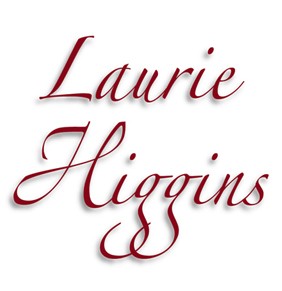 Related Articles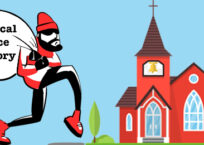 Critical Race Theory Finds a Home at Wheaton College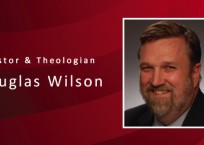 A Conversation with Pastor Douglas Wilson [Full Interview]