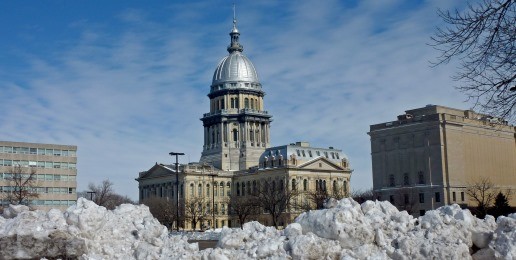 Homosexuals Admit "Sexual Orientation" Can and Does Change
Reading Time:
7
minutes
Homosexual activists, intent on using every cultural institution—including public schools, the courts, and legislatures—to advance their non-factual beliefs, have been successful in their efforts in large measure because they have lied to Americans. How have they lied to Americans? Let us enumerate just a few of the ways:
They have said that moral disapproval of homoerotic activity and relationships constitutes hatred of same-sex attracted persons.
They have said that those who experience homoerotic attraction are "born that way," meaning that homoerotic attraction is 100 percent heritable, like skin color.
They have said that homoerotic attraction is in all cases immutable, like skin color.
They have said that because same-sex attraction is 100 percent heritable in and in all cases immutable, it must be affirmed as central to identity in order for those who experience it to be happy.
They have said that because a homosexual "orientation" is 100 percent heritable and in all cases immutable, any efforts to help same-sex attracted persons change their "orientation," diminish same-sex attraction, or construct an identity that doesn't include affirming same-sex attraction, activity, or relationships are cruel, harmful, and futile.
What's remarkable about these claims is not just that they are patently false but that they are rejected by "LGBTQ" academicians.
The Conversion Therapy Prohibition Act (HB 217 and SB 111) sponsored by lesbian activist State Representative Kelly Cassidy (D-Chicago) and State Senator Daniel Biss (D-Skokie) relies on gullible acceptance of these beliefs. When considering Cassidy's ill-conceived anti-identity-choice bill, lawmakers should take into account the following comments that our anti-intellectual mainstream press commonly overlooks. These are not outlier views but commonly held views among scholars, including homosexual scholars and devotees of Queer Theory.
Author, feminist scholar, social critic, and lesbian Camille Paglia writes this in her book Vamps & Tramps:
Responsible scholarship is impossible when rational discourse is being policed by storm troopers . . . who have the absolutism of all fanatics.

…

Is gay identity so fragile that it cannot bear the thought that some people may not wish to be gay? The difficulties in changing sexual orientation do not spring from its genetic innateness. Sexuality is highly fluid, and reversals are theoretically possible. However, habit is refractory, once the sensory pathways have been blazed and deepened by repetition….

…[H]elping gays learn how to function heterosexually if they so wish, is a perfectly worthy aim. We should be honest enough to consider whether homosexuality may not indeed be a pausing at the prepubescent stage when children anxiously band together by gender.
John D'Emilio, homosexual professor of history and of women's and gender studies at the University of Illinois at Chicago explained in an interview what many—perhaps most—homosexual academicians think about homoerotic attraction and biological determinism:
What's most amazing to me about the "born gay" phenomenon is that the scientific evidence for it is thin as a reed, yet it doesn't matter. It's an idea with such social utility that one doesn't need much evidence in order to make it attractive and credible…. queer theory asks us…to be skeptical of seeing both gender and sexuality as fixed categories. Who can argue with that?
In a post on the website Social (In)Queery, Jane Ward, who admits to being voluntarily homosexual, disputes the entire pseudo-intellectual edifice upon which Cassidy has built her teetering bill:
But the fact that the "born this way" hypothesis has resulted in greater political returns for gay and lesbian people doesn't have anything to do with whether it is true.  Maybe, as gay people, we want to get together and pretend it is true because it is politically strategic….But still, it wouldn't make the idea true.

…

People like to cite "the overwhelming scientific evidence" that sexual orientation is biological in nature.  But show me a study that claims to have proven this, and I will show you a flawed research design.

…

People like to use the failure of "gay conversion" therapies as evidence that homosexuality is innate.  First of all, these conversions do not always fail….the point is that we can and do change.  For instance, in high school and early in college, my sexual desires were deeply bound up with sexism.  I wanted to be a hot girl, and I wanted powerful men to desire me. I was as authentically heterosexual as any woman I knew.  But later, several years into my exploration of feminist politics, what I once found desirable (heterosexuality and sexism) became utterly unappealing. I became critical of homophobia and sexism in ways that allowed these forces far less power to determine the shape of my desires.  If this had not happened, no doubt I'd be married to a man….But instead, I was drawn to queerness for various political and emotional reasons, and from my vantage point today, I believe it to be one of the best desires I ever cultivated. [emphasis added]
Trudy Ring, writer for the homosexual magazine The Advocate  openly admits the flawed nature of the central argument that homosexual activists have used to insist on special treatment based on their mutable erotic desires and volitional erotic activity—something which other groups similarly constituted do not enjoy:
For years, much of the case for LGBT rights has been based on the argument that sexual orientation is fixed and immutable…..

But an increasing body of social science research posits that a sizable number of people experience some degree of fluidity in their sexual and romantic attractions: being drawn to the same gender at one point in their life, the opposite gender at another.
David Benkof explores the common view of homosexual scholars that the notion of an immutable "gay identity" is false and a-historical, a social construct of the last 150 years:
Are gays indeed born that way? The question has immense political, social, and cultural repercussions. For example, some of the debate over applying the Constitution's equal protection clause to gays and lesbians focuses on whether gayness is an inborn characteristic….

Thus, if it's proven sexual orientations are not innate, much of the scaffolding upon which today's LGBT movement has been built would begin to crumble.

…

According to the experts on homosexuality across centuries and continents, being gay is a relatively recent social construction. Few scholars with advanced degrees in anthropology or history who concentrate on homosexuality believe gays have existed in any cultures before or outside ours, much less in all cultures. These professors work closely with an ever-growing body of knowledge that directly contradicts "born that way" ideology.

Journalists trumpet every biological study that even hints that gayness and straightness might be hard-wired, but they show little interest in the abundant social-science research showing that sexual orientation cannot be innate….

[H]istorian Dr. Martin Duberman, founder of the Center for Lesbian and Gay Studies, said "no good scientific work establishes that people are born gay or straight." And cultural anthropologist Dr. Esther Newton (University of Michigan) called one study linking sexual orientation to biological traits ludicrous: "Any anthropologist who has looked cross-culturally (knows) it's impossible that that's true, because sexuality is structured in such different ways in different cultures."

…

Gay and lesbian historians aren't just claiming that before the 19th century nobody was called "gay." They're saying nobody was gay (or straight). While various societies had different ways of thinking about and expressing gender, love, and desire, homosexuality was generally something one could do, not something one could be.
Nicholas Cummings, a former president of the American Psychological Association, shared his experiences in a USA Today column:
When I was chief psychologist for Kaiser Permanente from 1959 to 1979, San Francisco's gay and lesbian population burgeoned. I personally saw more than 2,000 patients with same-sex attraction, and my staff saw thousands more. We worked hard to develop approaches to meeting the needs of these patients.

…With clinical experience, my staff and I learned to assess the probability of change in those who wished to become heterosexual.

…Of the patients I oversaw who sought to change their orientation, hundreds were successful.

…

Since then, the role of psychotherapy in sexual orientation change efforts has been politicized. Gay and lesbian rights activists appear to be convincing the public that homosexuality is one identical inherited characteristic. To my dismay, some in the organized mental health community seem to agree, including the American Psychological Association, though I don't believe that view is supported by scientific evidence.

Gays and lesbians have the right to be affirmed in their homosexuality. That's why, as a member of the APA Council of Representatives in 1975, I sponsored the resolution by which the APA stated that homosexuality is not a mental disorder and, in 1976, the resolution, which passed the council unanimously, that gays and lesbians should not be discriminated against in the workplace.

But contending that all same-sex attraction is immutable is a distortion of reality. Attempting to characterize all sexual reorientation therapy as "unethical" violates patient choice and gives an outside party a veto over patients' goals for their own treatment. A political agenda shouldn't prevent gays and lesbians who desire to change from making their own decisions.

Whatever the situation at an individual clinic, accusing professionals from across the country who provide treatment for fully informed persons seeking to change their sexual orientation of perpetrating a fraud serves only to stigmatize the professional and shame the patient.
Lisa Diamond, lesbian professor of psychology and gender at the University of Utah believes that both men and women experience sexual fluidity. Sexual fluidity means a change in "sexual orientation" from being sexually and romantically attracted to persons of one's same sex to being attracted to persons of the opposite sex or vice versa.
While Diamond believes that "sexual orientation" can and does change, she bristles at any suggestion that humans may have any capacity to participate in their own "sexual orientation" change. Oddly, however, she also argues that "'Either we are a society that protects people's rights to sexual expression…or we're not.'" Does protecting "people's rights to sexual expression" include protecting minors' "rights to sexual expression"? If so, wouldn't Kelly Cassidy's bill violate the rights of those teens who desire help from mental health providers in constructing a sexual identity that does not affirm unchosen and unwanted same-sex attraction?
Dr. Howard Fradkin, homosexual psychologist who treats adult victims of childhood molestation, stated on The Oprah Show that childhood molestation can result in "sexual orientation confusion."
Even the American Psychological Association was forced to admit this about the hypothetical causes of "sexual orientation":
There is no consensus among scientists about the exact reasons that an individual develops a heterosexual, bisexual, gay, or lesbian orientation. Although much research has examined the possible genetic, hormonal, developmental, social, and cultural influences on sexual orientation, no findings have emerged that permit scientists to conclude that sexual orientation is determined by any particular factor or factors. Many think that nature and nurture both play complex roles…
When groups as disparate as homosexual scholars and conservatives agree that same-sex attraction is not biologically determined; that it can and does change; that environmental factors—including molestation—can contribute to the development of same-sex attraction; and that in some cases "conversion therapies" do work, it would be intellectually and ethically indefensible to use the law to ban forms of counseling that some homosexual activists don't like.
The central motivation of this sloppily written, politically driven, dishonest bill is not to help children, but to advance the pernicious goal of mainstreaming Leftist beliefs about homosexuality even if that means undermining autonomy and liberty for families and mental health providers, and harming children and teens.
TAKE ACTION: CLICK HERE to contact your state representative and state senator urge them to protect the rights of minors to seek help for their unwanted attractions. Urge a "No" vote on HB 217 and SB 111.
---
---
The Truth Project
First Annual IFI Worldview Conference
featuring Dr. Del Tackett
April 10-11, 2015

CLICK HERE for Details