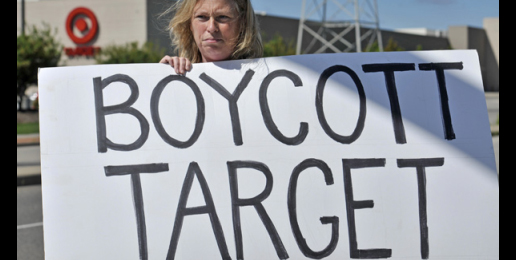 Boycotting Target – Why We Shouldn't Stop and What You Can Do
The world knows what Target ushered in on April 19th 2016 – from that politically motivated announcement that pronounced to all men everywhere – come use the bathroom with our daughters and wives millions of people made the decision to boycott Target.  My family is one of them.
Now more than ever, it is important to continue to boycott Target. This is not a short term decision but a long term commitment — at least until Target reverses it's policy. Where ever you live there are great alternatives; places where the executive team does not feel the need to aggressively enter the political landscape and undermine basic moral principles.
Let's be clear; individuals that truly identify as transgender have been using the bathroom of their choice – this is not a debate about individuals that are confused about their male or female identity. It is about undermining both the physical and spiritual unique differences and qualities of males and females as given by God and about keeping those you love safe.
Here is what we all still need to do:
Continue to choose an alternate place to shop.
Comment on and share articles like this one with your family, friends, and social media circles.
Sign up on various petitions boycotting Target, such as the American Family Association's (currently with over 1.4 million pledges to shop elsewhere).
Organize a peaceful event at a local Target like the one I am mentioning below.
Here is the very real and for anyone with women in your lives that you care about, frightening, reality of the implications of what Target did. I chose a Target near me; 601 S. County Farm Rd. Wheaton, IL 60187. I then searched both the state and federal online registered sex offenders data base (I am including links below for you to do a similar search near your Target).
I found a staggering 97 registered sex offenders within a 10-mile radius of this Target. Keep in mind, this is only registered sex offenders, meaning people who have been caught. Likely, there are hundreds more within that 10-mile radius.
These 97 individuals have now been given a invocation from Target Corporation to enter the women's bathrooms or fitting rooms and dis-robe, expose themselves, watch, comment, and fulfill their deviant sexual predator desires, including video recording. This will lead to my and your daughters, wives, and female family and friends being sexually exploited, harassed, and even, potentially, raped.
Take a look at the map below and know that each circle represents a registered sexual predator that now has been given free access by Target to your wives and children's fitting rooms and bathrooms.
It is because of this that I and my family participated in a "Target Education Day" in front of the very Target that currently has 97 registered sex offenders within an easily accessible range in Wheaton, IL on Saturday, September 24, 2016. It was a wonderful event, we, along with the organizers of this event and fellow participants, handed out 750 flyers informing people of Target's decision and what it means.
Of the more than 30 people that I talked with, all but a few had no idea that Target and it's executive team want men to have the "right" to be able to use the bathroom with your wife and children in their stores.  It is because of this low understanding that I ask you to share this with your friends, family and co-workers.
I encourage you to participate or host your own event and continue to send your shopping dollars elsewhere. It does have an affect. Especially, if you don't quit. Target Corporation is hoping that we let this go – I hope you will join me in never letting it go. Our ultimate goal is to simply have the policy reversed and keep our loved ones safe.
Here is the link to the US Department of Justice https://www.nsopw.gov/. NSOPW stands for National Sex Offender Public Website
In Illinois here is the link for the Illinois Sex Offender Search: https://www.isp.state.il.us/sor/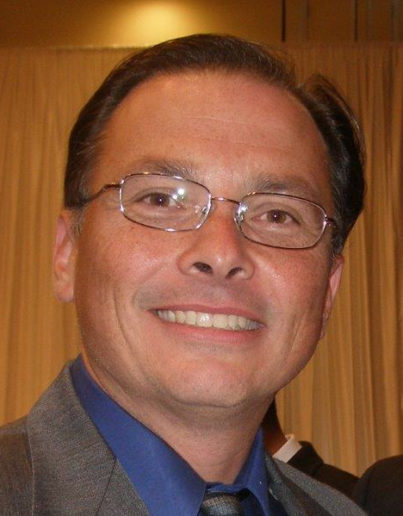 Related Articles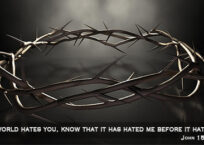 How May & Should Christians Speak About Evil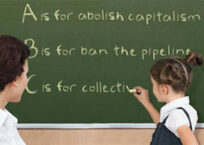 "Education" in a Pro-Propaganda Culture