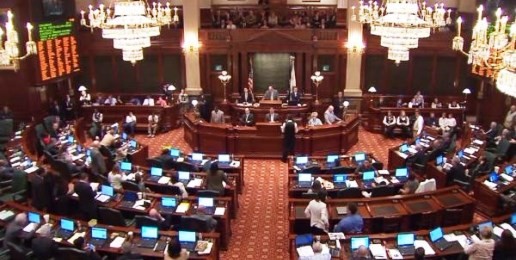 STOP Chicago's Push for World's Largest Casino
Please take a few minutes today to act on this important issue!
With 3.5 weeks to go before the Illinois General Assembly adjourns for the summer, state lawmakers are considering hundreds of bills.  Among the issues up for debate is the perennial proposal for gambling expansion. 
SB 1739, the most troubling gambling bill has two amendments, one of which they are hoping will pass: 
Amendment 3:  Chicago Casino–A private manager would be hired to run the Chicago casino on behalf of the state.  The city of Chicago would select the site and acquire land by eminent domain or by condemnation, and $900 million would be used for the acquisition, development, construction, and land for the mega-casino. The casino would have between 4,000-10,000 gambling positions. Existing casinos have 1,200 positions. This could make Chicago home to the largest casino in the world!
Amendment 4:  Land-based casinos authorized in Chicago, Vermillion County, Lake County, Winnebago County, and in one of the townships in Cook County. In this amendment, the Chicago casino would have 4,000 to 6,000 gambling positions. Furthermore, the Gaming Board would be unable to suspend, revoke, or restrict the Chicago casino license.
Electronic gambling at 5 racetracks 7 days a week, with 600 gambling positions for racetracks in Cook County, 450 gambling positions for tracks in Will County, and 175 positions for the Rock Island County track (And positions will increase to 450 when live racing is conducted). Fairmount Racetrack is excluded from having slots. Slot machines that simulate table games would be legalized at racetracks. 
TAKE ACTION: Click HERE to contact your state senator and tell them that we do not need more gambling in Illinois. 
–> Your voice is vital if we hope to stop a Chicago casino and/or additional casinos from coming to the Land of Lincoln. <–
Background
The social costs to the community are enormous. Gambling can lead to debt, depression, foreclosure, bankruptcy, divorce and even suicide. Stories abound of gamblers leaving minor children unattended at casinos. Senior citizens and adolescents can be particularly susceptible to gambling addiction. It is difficult to measure the serious negative impact on children touched by gambling (directly or indirectly) who should instead be taught personal responsibility, financial accountability and moral values. 
The State of Illinois has a serious revenue shortfall which politicians think they can fix by expanding gambling, but in order for the State to profit, it needs to create thousands of losers. This is not good public policy.  With the potential to increase gambling addictions which lead to bankruptcy, divorce and even suicide, state lawmakers and the governor have done Illinois residents a great disservice. 
Click HERE to watch an IFI News Report on the problems of gambling expansion.
Click HERE for additional information on the harms of gambling. 
Click HERE for a report on gambling from the Republican Party of Texas.
Click HERE for an article on why South Carolina reversed it's law promoting video slot machines.
---
Click HERE to support Illinois Family Institute.   Contributions to IFI are tax-deductible. If you would rather send a check, please make it payable to Illinois Family Institute, and mail it to us at: P.O. Box 88848 Carol Stream, Illinois  60188. 
We also accept credit card donations by phone at (708) 781-9328.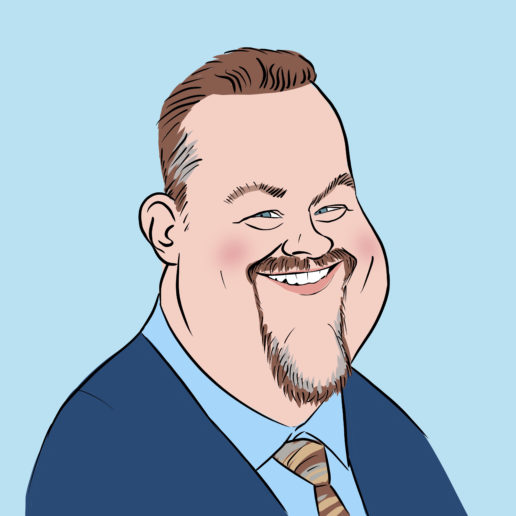 Illinois Family Action
(501c4). David has 25-plus-years of experience in public policy and grass-roots activism that includes countless...