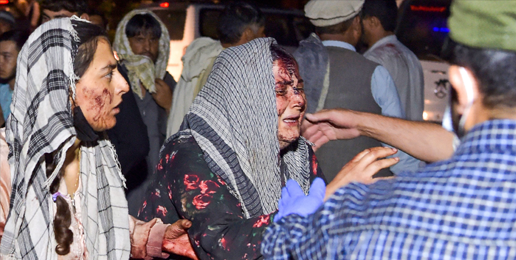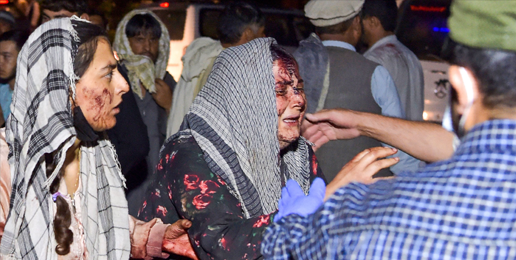 The World Suffers Because of Myopic Leftist Rage
On November 7, 2020, four days after the General Election, a millennial friend who identifies as a Christian and is a devoted disciple of critical race theory and BLM posted this sacrilegious image on her Facebook page: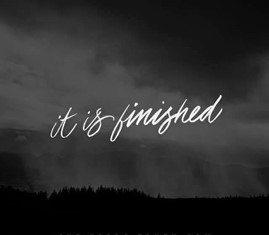 These were the last words of Christ before he died on the cross. The debt mankind owes to God for our sin and rebellion was finished, that is, paid in full, by Christ's suffering and death. Jesus provided the means—the only means—for man to be reconciled to God. Satan was defeated. The sinless lamb of God's self-sacrifice for the sins of man fulfilled all Old Testament prophecies. And this millennial Christian used that biblical allusion to celebrate the defeat of Donald Trump.
In addition to being sacrilegious, it is nonsensical as an analogy. If "it" refers to Trump's tenure as president, in what precise way or ways is that analogous to Christ's finished work on the cross? If Trump's presidency is in no ways akin to Christ's finished work—which, of course, it wasn't—why use that allusion? Did she think it was clever? Funny? Unifying?
One thing is clear, this millennial and countless other Never-Trump, pro-Biden evangelicals believed that the country suffered under Trump's presidency and that Biden would be America's savior. And with their eyes blinded by rage at Trump and their minds clouded with foolish ideology, they have brought untold suffering to the world.
Cultural regressives who self-identify as "progressives" ripped Trump for his purported foreign policy ineptitude, claiming that he was destroying America's reputation on the international stage. And here we are now with Western European leaders publicly savaging Biden's astonishingly inept exit from Afghanistan, the effects of which worsen every day. As of this writing, two ISIS-K bomb blasts at the Kabul airport have left at least 12 U.S. service members dead, 15 injured, and an unknown number of Afghans dead or injured.
Politico has reported that "U.S. officials in Kabul gave the Taliban a list of names of American citizens, green card holders and Afghan allies to grant entry into the militant-controlled outer perimeter" of the Kabul airport. An outraged defense official who described this act as "appalling and shocking," said, "they just put all those Afghans on a kill list."
Rebecca Klapper writing in Newsweek Magazine—no friend of conservatism—paints a vivid picture of the dim view European leaders have of bumbling Biden and his gang of accomplices who are too busy planning the forced entrance of men in dresses into women's locker rooms to plan an exit of soldiers and allies from one of the most dangerous countries in the world:
Markus Soeder, a leading member of German Chancellor Angela Merkel's center-right Union bloc, called for accountability from the United States.

Soeder said Washington should provide funding and shelter to people fleeing Afghanistan, since "the United States of America bear the main responsibility for the current situation."

…

Even in the United Kingdom, which has always prided itself on a its "special relationship" with Washington … barbs were coming from all angles.

Former British Army chief Richard Dannatt said, "the manner and timing of the Afghan collapse is the direct result of President Biden's decision to withdraw all U.S. forces from Afghanistan by the 20th anniversary of 9/11. At a stroke, he has undermined the patient and painstaking work of the last five, 10, 15 years to build up governance in Afghanistan, develop its economy, transform its civil society and build up its security forces. " Dannatt said Wednesday in Parliament.
In response to attempts to "absolve" Biden of culpability for the botched exit, Charles Cooke writing for National Review said,
The Biden administration could. … quite obviously have ensured that before our troops were drawn down we had got every American, permanent resident, and eligible Afghan out; we had removed both our weaponry and any sensitive information; and we had consulted properly with our allies. That part … was within Joe Biden's control. And he completely and utterly screwed it up.
Allies are not angered by just the exit debacle but also by Biden's unconscionable lies concocted to shift blame, lies that provoked unprecedented bipartisan rebukes by members of Parliament:
Biden putting much of the blame on Afghan forces for not protecting their nation has not gone down well with Western allies, either.

Conservative Parliament member Tom Tugendhat, who fought in Afghanistan, was one of several British lawmakers taking offense.

"To see their commander-in-chief call into question the courage of men I fought with, to claim that they ran, is shameful," Tugendhat said.

Chris Bryant, from the opposition Labour Party, called Biden's remarks about Afghan soldiers, "some of the most shameful comments ever from an American president."
Cranky leftists with their gender-neutral underpants in a twist repeatedly croaked that Trump lied about Stormy Daniels, lied about the weather on his inauguration day, and lied about the number of attendees at his inauguration.
Contrast those lies with Biden's. Biden lied when he said al Qaeda was gone from Afghanistan. He lied when he said, "we know of no circumstance where American citizens are—carrying an American passport—are trying to get through to the airport." He lied when he said, "I have seen no question of our credibility from our allies around the world." And he lied when he said, "The Afghan military gave up, sometimes without trying to fight."
Add those lies to the mound of whoppers from leftist journalists, members of Congress, Democrat Party operatives, the CIA, and FBI (aided and abetted by the algorithmic mischief of Big Tech) throughout Trump's presidency and the 2020 campaign—lies which were created to take down a duly elected president and then to prevent his reelection.
They lied when they claimed Trump called all illegal immigrants rapists and murderers. They lied when they said Trump put immigrant children in cages. They lied about Trump and a Russian prostitute. They lied about Russia-collusion. They lied about Hunter Biden and his colorful computer.
And now in addition to the tragic scene of suffering on our southern border created by Biden, China, Russia, Iran, the Taliban, al Qaeda, and ISIS-K are celebrating the humiliation of America. Our relations with our allies have never been worse. Americans are dead or stranded in the hellhole of the Islamic Emirate of Afghanistan. And Afghan women and girls await their fate as sex slaves to barbarians.
I wonder if my millennial friend still thinks the election of Biden signaled the arrival of a savior who will end the suffering caused by former President Trump. It's hard to know because she hasn't posted a single thing about Biden since her sacrilegious post.
---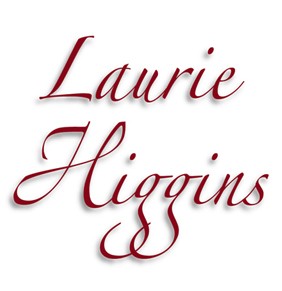 Related Articles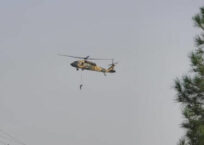 What Biden and Never-Trumpers Have Done